01 May 2022
What Are the Different Types of Franchises?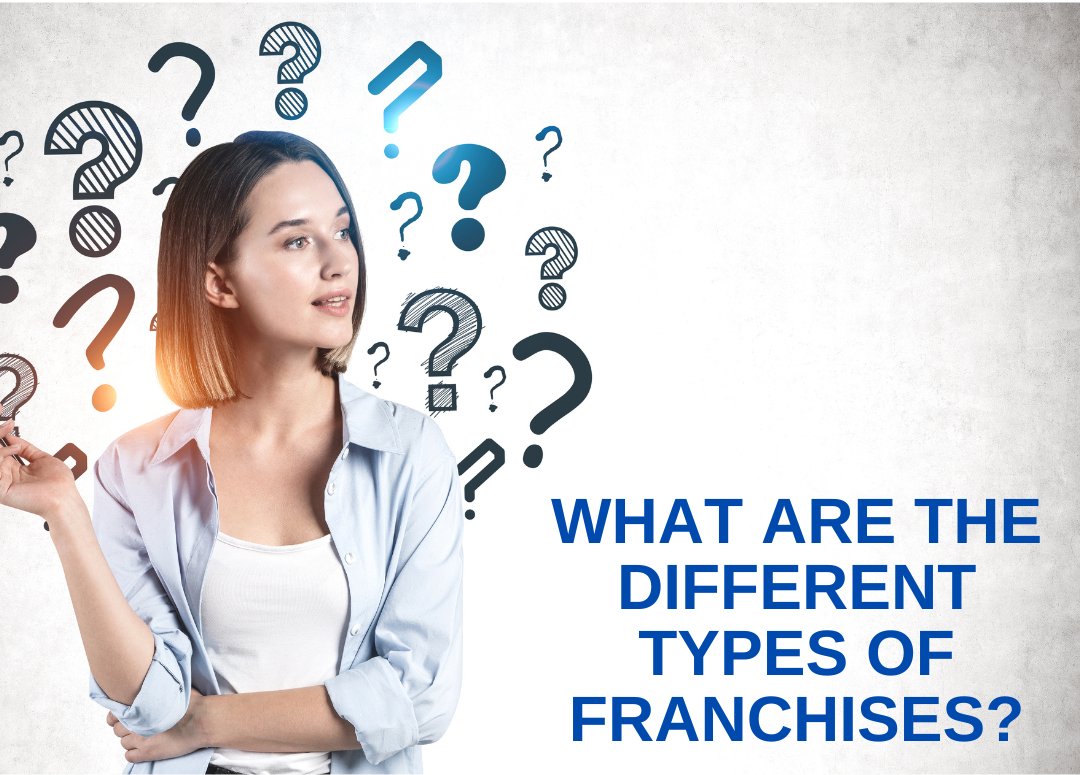 Ready to make the move and become a franchise owner? You're in good company. There are about 792,000 franchise establishments in the U.S. alone, creating about 8.5 million jobs. The franchising industry saw explosive growth in 2021 as entrepreneurs decided to fulfill their dreams of business ownership amid the turmoil of the pandemic. Wanting to place their financial future in their own hands, more savvy Americans than ever decided to invest in a franchise.
Although there are no guarantees in business, franchising is a business model that boasts more success thanks to its built-in safety net from the franchisor. Franchisees are given a blueprint to follow, guiding them through business ownership whether they're first- time owners or seasoned investors. And now, analyzing 2022, all signs show franchising continuing its upward trend, according to the International Franchise Association's annual economic outlook.
Franchising itself is a business relationship between two entities — the franchisor, the owner of the operating system; and the franchisee, or the purchaser. It's a model that allows the franchisee to sell the products, services and intellectual property of the franchisor.
In the industry itself there are five different types of franchises. The goal is to find the type of franchise business that's most appealing to you and then research brands that align with your skill set, lifestyle and interests.
Job Franchise
The job franchise is typically home-based. You can operate it alone or with a small staff. It is best described as service-based and includes businesses like cleaning franchises, landscaping and direct mail. It has lower initial franchise fees with low overhead. A good option if you are customer-service focused.
Product Franchise
Often called a distribution franchise, the goal is to distribute products from the parent company. The parent company allows the use of the branded trademark for a fee, then the franchisee sells the product. Businesses in this category include vending machines and car repair.
Business Format Franchise
This is the most popular of all the types of franchising, and the traditional format you think of when you hear the term franchising. It allows you to operate under a brand name, paying fees for the use of a proven business model to provide products or services. You receive training from the franchisor along with ongoing support and a marketing plan dedicated to your success. Examples of this format include fast food franchises, gyms and retailers.
Investment Franchise
The investment franchise is a good fit for those wanting to make a capital investment with little to no involvement in daily operations. This is a large-scale business acquisition that requires a large up-front payment. These are typically hotels and large restaurants.
Conversion Franchise
This is a hybrid form of franchising where the franchise grows as an existing business, converts and becomes a franchise unit. The franchisee then operates under the franchisor's system, paying fees in exchange for the use of the business model, training, marketing and support. This is appealing to a small business owner, like a sole-proprietor plumber or electrician, who wants to grow the customer base under a big brand name.
Making a Decision
As you try to find the right fit among the five types of franchise businesses, keep in mind that most franchises you research will fall under the business format franchise model. Unless you currently own a business you'd like to convert or plan on making a major capital investment or simply distribute goods — you're probably going to be involved with a home-based business or the traditional model.
Once you've decided on the type of franchise you'd be interested in, you'll need to research various brands to determine your interest level and most importantly your financial investment.
There are franchise industries that do very well and are more profitable than others. Among the top performing franchises are fast-food restaurants and service-based franchises. Follow trends, look at economic performances and study growth rates to help determine your best investment. Know your finances; some big brand names may produce high profits, but they may also have expensive initial fees and royalties. It's best to research and do your homework.
Attend a Franchise Expo
While searching websites and comparison shopping online is valuable, there's nothing like speaking directly to a franchisor to receive detailed information about the brand and get a sense of the culture of the company.
There's no better place to learn about franchising than to attend a franchise expo. MFV Expositions is the premier host of key franchise conferences and expositions designed to bring together prospective franchisees with franchisors. This is an ideal place to see the many types of franchises out there and shop for franchise investment opportunities under one roof. Here you can talk with franchisors and get a feel for what brands are appealing to you.
These expos feature franchises from every industry and every investment level. Not only that, but you may want to attend a number of comprehensive educational programs taught by experts in the industry who can help guide you through your journey.