27 Jul 2022
Touring 10 Hot Franchises at IFE Show in New York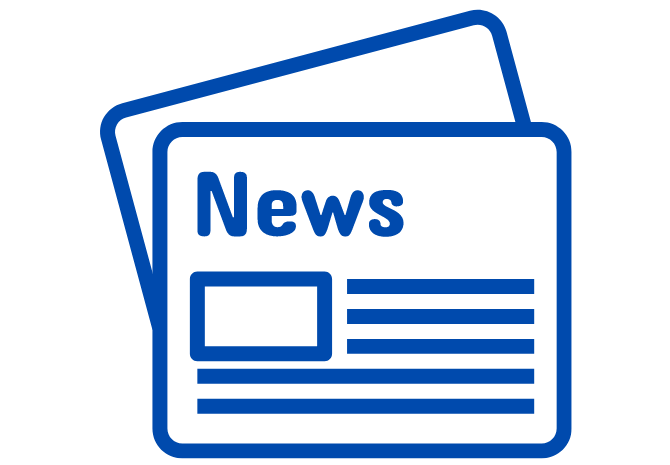 Hot ChiknKitchn—a concept lacking vowels but packed with interested attendees at its booth—made a splashy debut at the International Franchise Expo June 2-4 in New York City. Co-founder Anthony Sarago said he hatched the idea to bring Nashville-style spicy chicken sandwiches to Virginia and beyond with Mike Sarago, his dad.
"I walked around with my father during the pandemic," the younger Sarago said, creating a business plan and a seven-item menu distinguished by pepper-infused sauces rather than dry rub—better for an even delivery of heat that's easier on the stomach, the partners say.
Dave Baer is on board, too, formerly with Domino's and Jersey Mike's, among other brands. He lends operational expertise and joined up after conversations with Mike Sarago. Chef Freddy Gilmore, another partner who developed the food, put his philosophy this way: "I've always believed that food is love and that's how I show my love to the people."
Graze Craze, which sells charcuterie boards and boxes via takeout and delivery only, was another new concept on display. United Franchise Group bought Graze Craze in August 2021 from founder Kerry Sylvester, a U.S. Air Force veteran who opened a test kitchen in Oklahoma City in 2018. She was introduced to UFG by a franchisee of Transworld Business Advisors, another UFG brand.
Sylvester remains with Graze Craze mostly in the development of new boards, such as Mother's Day, Memorial Day and July 4th offerings. The stores are 750 to 1,000 square feet and run with two to three employees. Fifteen locations are open with 115 more in the pipeline.
United Franchise Group has 11 brands under its umbrella, three in the food space along with Great Greek and Jon Smith Subs.
Zips Dry Cleaners showed off a pair of "superstar" franchisees, as Abhi Parikh, director of business development, called them. Allan Boomer and Tiffany Hawkins signed a 20-store development agreement in Atlanta for the brand. They also own eight other Zips stores, a Retro Fitness location in Maryland and a The Max Challenge site in New Jersey.
The pair raised a $7 million fund in 2020 to back their activities, including the acquisition of three Zips stores in Indianapolis this year. "It's important to use your eyes and ears to evaluate a business," said Boomer, who was a VP at Goldman Sachs. "We decided to stand outside and watch, for months. We brought in garments. We counted customers, how long the in-store transaction is taking. You've got to explore more than one location."
Added Hawkins: "It's a lot of tedious research that we think is crucial."
They also operate Momentum Advisors, a New York-based minority-owned wealth management firm with $400 million under management. Boomer started the firm at first to advise professional athletes about getting into franchising. They later added clients who were exonerated for crimes they didn't commit and who received settlements. "They need a team around them. This level of wealth is new to them," Hawkins said.
Boomer sums up their diverse activities into one mission statement: "Just using the talents that God gave us to change lives."
Asurion Tech Repair & Solutions showed off its new branding and mobile model at the show. Formerly known as uBreakiFix, Asurion has 815 stores open, and by the end of 2022 will be finished with the rebranding effort. "It's a big lift but we have an incredible team," said Brynson Smith. He joined uBreakiFix when co-founder Justin Wetherill was still at the helm; his wife and Wetherill's wife are best friends. Then they had about 60 stores.
"The best thing about it has just been the ride. It is different, but we have a better opportunity than we've ever had. They brought a bank vault" along with "all kinds of support," he said about Asurion, which bought the brand in 2019 and retained Wetherill as CEO until June 2021, when Wetherill became a senior adviser and Dave Barbuto took the CEO post.
Asurion provides insurance to the owners of mobile devices, so also has a large customer base for franchisees. "Most franchisors here don't have the opportunity to give a guaranteed customer base," Smith said.
The Vitamin Shoppe is an old brand, founded in 1977, but new to franchising after Franchise Group Inc. bought it in 2019. The folks at their booth had an unusually precise goal: "We expect 54 new stores this year," said Melissa Altmix, who heads development.
Asked if they compete with GNC, she made this comparison: "GNC stores are smaller and more focused on sports nutrition, while we are focused on whole health." She also likes their CBD line, developed with Martha Stewart and launched in December 2020. It's exclusive to The Vitamin Shoppe and its Super Supplements store. The Vitamin Shoppe has more than 715 company-owned retail stores nationwide as of June 2021.
Perspire Sauna Studio was the first commercial infrared sauna brand when founder Lee Braun opened one in Arizona in 2010, according to Braun. "It was a great idea; it just took a little bit of time," he said, with infrared saunas at the time isolated in random strip malls or in homes. "The technology has been around since the '70s, but it was under-showcased."
Perspire began franchising in 2018 and has 24 locations. Many others have since joined the party, from Drop to CYL to Woodhouse to Swet to 3 Degrees to Beem Light (and yes, many of the brands have creative spellings.)
Tio Juan's Margaritas just re-started its franchising program. "We took a break for four years," said Tom Radomski, VP of franchise development. "You can call me Tio Tom," he said. "We added some new ownership," and it's quite the list, including Paul Twohig, former president of Dunkin' and former president of MOD Pizza, and Anthony Ackil, founder of the B.Good restaurant chain. The brand boasts $2.2 million average unit volumes and 40.5 percent alcohol sales, Radomski said.
Propelled Brands—the new umbrella company for Fastsigns with 750-plus units, Nerds To Go with more than 30 units and My Salon Suites with 225-plus—commanded an imposing booth with all the bells and whistles befitting a multi-brand franchisor.
Propelled Brands CEO Catherine Monson was there, too, chatting with attendees. Monson began her second year as chair of the International Franchise Association in February 2021, the first time in the association's 60-plus year history for a two-term chair. Charlie Chase, CEO of First Service Brands, was named chair in February 2022.
Imagine Arts Academy is a new concept brought forth by the people behind Mad Science, created in 1985. It launched in 2019, "just before COVID and it went spectacularly," said co-founder Shafik Mina, before pandemic shutdowns scuttled the launch. They have a partnership with Crayola, part of the brand name, which he said was hard to achieve.
"Knowing who we were at Mad Science, that showed our credibility, and a partnership with NASA. We worked with them for over two years to develop the partnership. A lot of art programs are focused on teaching art techniques," he said, but they teach "art with a purpose—collaboration, leadership, empathy. It's sad that we have to teach it," Mina said, but oh so necessary.
Southpaw Gym was founded by Victor Lashley, also known as "Coach Lash" and a New Jersey native. "But the brains of the operation is his wife, Stephanie," said Elexander Fitzgerald with a laugh. He runs the corporate locations in New Jersey and stepped forward to man the booth at their first franchise show. To prove Stephanie Lashley's contribution: "He had a long name" for the brand at first, Fitzgerald said. "ICAT," which stands for something like International Combat Arts & Training. "She says that's ridiculous!" and the name became Southpaw. And yes, Lashley's a lefty.
View article here