15 May 2023
SBA Loans for a Franchise: How They Work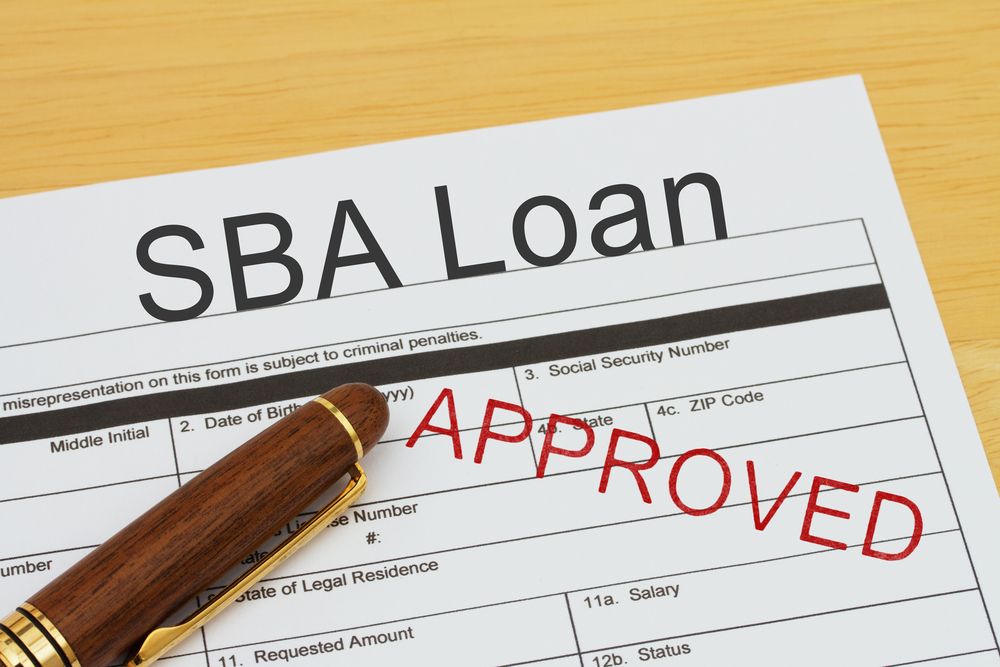 Wondering how to pay for a franchise? Learn how SBA loans for franchises work, the different types of SBA loans, who qualifies for an SBA loan, and how to apply.
How Do SBA Loans Work?
If you want to invest in a franchise, securing financing can be challenging. Fortunately, the U.S. Small Business Administration (SBA) offers loan programs assisting franchisees in meeting their franchise ownership goals. But how does it work?
The SBA doesn't directly provide loans; instead, it collaborates with authorized lenders like banks and credit unions to facilitate financing for small businesses, including franchises. The SBA acts as a guarantor, mitigating the lender's risk, which makes it easier for franchisees to obtain loans on favorable terms. SBA loans typically come with longer repayment terms and lower interest rates than conventional loans, making them an attractive option for franchise financing.
Types of SBA Loans for Franchises and Alternatives
If you were seeking an SBA loan for a franchise, you might consider these two types of SBA loans popular among potential franchisees:
SBA 7(a) loans are the agency's most common and versatile option covering general business purposes like franchise financing. They're divided into standard 7(a) loans and the SBA Express program. The latter offers faster approval for smaller loan amounts, making it ideal for franchisees seeking lower capital investments. These loans can be used for purchasing a franchise, acquiring equipment and inventory, covering working capital needs, and refinancing existing debt related to the franchise.
SBA CDC/504 loans are for real estate and equipment financing needs and are perfect for franchisees looking to acquire a physical location or invest in substantial equipment. They operate through Certified Development Companies (CDCs), nonprofit organizations promoting economic development. These loans are structured with three parties involved: the borrower, a bank or credit union, and a CDC. The borrower contributes a minimum down payment (usually 10%), the CDC provides a loan with a fixed interest rate for up to 40% of the project cost, and the lender covers the remaining amount.
Alternative franchise financing includes traditional bank loans, home equity loans, lines of credit, rollover for business startups (ROBS), and online lenders. Some franchises that offer financing also provide an alternative to an SBA loan for a franchise.
Applying for an SBA Loan
The SBA loan application process for franchise business loans is like any small business loan. Here's a step-by-step guide:
1. Gather necessary documentation: Before applying, gather essential documents like a business plan, financial projections, personal and business tax returns, financial statements, franchise agreements, and any other documentation required by the lender or SBA.
2. Find an SBA-authorized lender: Identify lenders authorized to offer SBA loans. Many national and regional banks, credit unions, and community banks participate in the SBA loan program. Look for lenders experienced in dealing with franchise financing; they'll better understand the requirements.
3. Complete the loan application: Submit the loan application and the necessary documents to the lender. They'll review your application and documentation to assess your creditworthiness and the viability of the franchise business.
4. Await lender's decision: When reviewing your application, the lender may request additional information. The process can take several weeks, depending on the lender and the complexity of your application.
5. SBA loan guaranty: Upon approving your application, the lender will seek an SBA guaranty for the loan. The SBA reviews the application to ensure it meets the program guidelines. Once approved, the SBA provides the lender with a guaranty, reducing their risk and making the loan possible.
6. Loan closing: Once the loan receives the SBA guaranty, the lender will finalize the loan closing, and you can access the funds to start or expand your franchise business.
Who Qualifies for SBA Loans?
SBA loans have certain qualifying criteria, and franchisees must meet them to be eligible for financing. Is it hard to qualify for an SBA loan? Here are key factors for SBA financing eligibility:
Credit score above 680.
Down payment ranging from 10% to 30% of the total project cost.
Relevant experience in the chosen industry and an ability to manage and operate the franchise successfully.
The franchise being considered must be on the SBA's list of approved franchises.
Lenders may ask for some form of security to back the loan.
MVF Expositions: Your Guide Through the Franchise Process
At MVF Expositions, we bring the franchise world together. We help qualified entrepreneurs at our franchise events and through educational programs find the right franchise opportunity.
Learn about MVF Expositions and how we guide you through the franchise process including your financing options, and how to attend our franchise events. Request attending info today!