15 Feb 2022
Most Profitable Franchises: What Makes a Business Successful?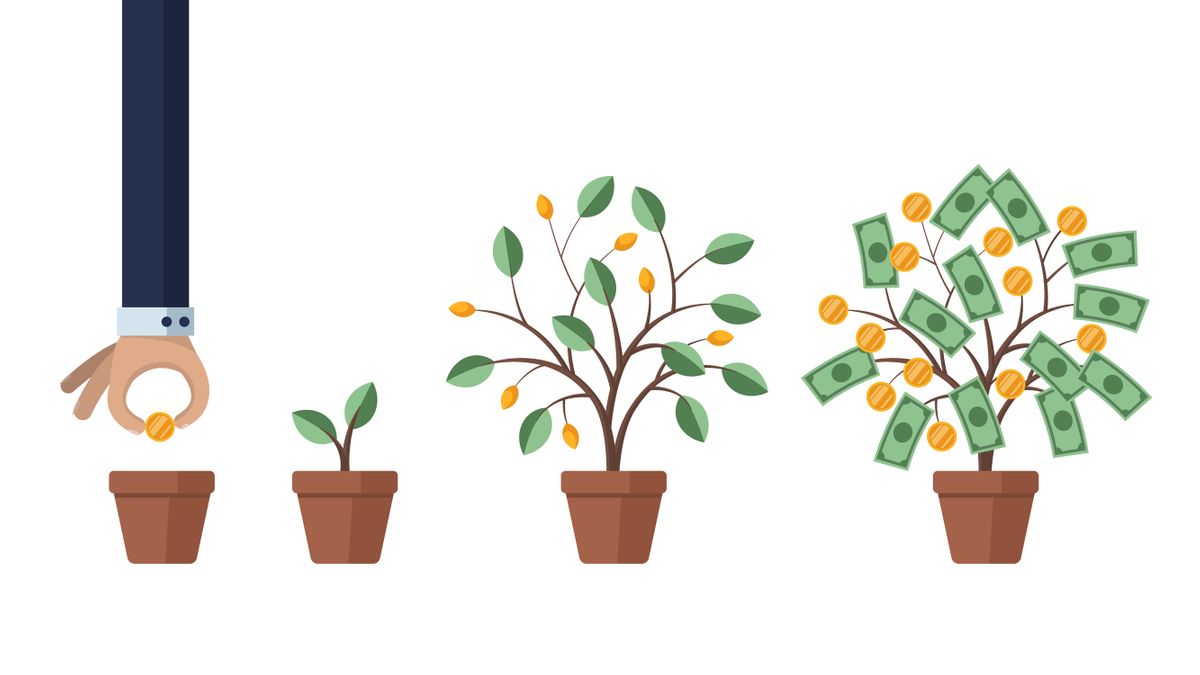 As a business owner, you no doubt want to make a good profit. It's one of the primary reasons anyone considers entrepreneurship, but of course, some business ideas are more profitable than others. There are a variety of ways to make a profit in business, and a number of factors that go into how much you can make, so it's important to know what qualities to look for in a franchise and what kinds of qualities to develop for yourself.
A Franchise for Every Industry
In your search for profitable franchises, you don't need to limit yourself to just one or two industries. Franchising as a business model has become viable in practically every industry you can think of, from retail to manufacturing. As you search, it's advisable to look at industries in which you're either knowledgeable, passionate, or ideally both. If you have to choose, pick a business for which you have enthusiasm, since it's easier to learn information and develop skills than it is to build interest where you didn't have any to start.
If you're looking for a short list of franchise ideas that have been proven successful, consider the following:
Fast food or quick-service restaurants (QSRs): One of the most well-known franchise ideas, these franchises are quick to grow and have many companies with recognized brands from which to choose.
Fitness & wellness franchises: These franchise ideas allow for flexible hours to accommodate your customer base, as well as a variety of different fitness routine models to cater to your preferred customer, from clients looking to improve their general health to dedicated bodybuilders.
Hair and beauty salons: These franchise ideas can cater to both women and men, offering a wide range of different services, from hair care to skin care.
Cleaning services: With both residential and commercial cleaning services as a viable option, you can find a franchise to suit the needs of any customer base, whether its window washing, carpet cleaning, or disinfecting surfaces.
One question that often comes up during the search for profitable franchises is if there are low-cost franchises with high profits. And the short answer is, yes, there are franchises with low initial costs that can make high profits in the long run. However, there's often a trade-off. These franchises may take longer to break even or require owning and operating multiple locations. A franchise's success is determined by a variety of factors, including how much you pay in franchise royalties, general and administrative costs, rent or leases, and other potential expenses.
To evaluate a franchise's profitability, make sure to inquire with the franchisors about their franchise fee, their franchisee's average net operating income (the revenue minus their operating costs), and their monthly cash flow (the amount of money coming in and being spent each month). Generally, a franchise that's cheap to start usually takes more work on your part to earn higher profits.
Important Elements to Success
Successful franchises tend to share one or more important qualities. In your search for the most profitable franchises available to you, you want to look for these important elements. One of the first is having a clear, easy-to-follow, standardized business process. Franchises generate customer loyalty and attract new customers by being reliable and consistent with the quality of their products or services. You want a franchise with a business plan that lays out day-to-day operations in an understandable way.
Another important element is proper franchisor support. A successful franchise is invested in the long-term success of its franchisees and provides them with important support services like marketing research, advertising assistance, industry connections, and both franchisee and employee training. You want your franchisor to train both you and your staff in what's expected of you as a representative of the brand and how to achieve it.
A strong, recognized brand is an important element to a successful franchise. A brand with a history of quality and dependability will help you build your customer base. It will bring loyal customers familiar with your brand to your business. Plus, new customers who have heard of your brand, but haven't tried it yet may be drawn to your business by the brand's reputation. This will help make marketing your business easier.
Finally, franchisor dedication is vital to your long-term success. A dedicated franchisor is one that provides guidance and assistance for more than just your onboarding and your first year or two of operations. They should be a long-term business partner that is ready to be there when you need help through difficult times, providing assistance and support.
Personal Qualities Matter
The most profitable franchises tend to have all or several of the above elements, but there's one that every successful franchise has: a motivated franchisee. Even the best business opportunity can fall through if the owner doesn't have the drive to put forth the necessary effort. You should make sure you have a positive mindset about whatever company you sign on with and enthusiasm for the product or service you provide.
Having a successful business plan is also important. While the particulars may vary from business to business, your plan should have core features found in all successful franchises, including your long-term goals, a general outline of how you plan to achieve them, and a list of estimated resources (financial and otherwise), you may need. It's also important to be open to accepting support. As a business owner, you're naturally trying to go into business for yourself, but you don't have to go into business by yourself. Trying to shoulder all the work alone can be overwhelming, so it's important to be willing to use the services provided by your franchisor.
Lastly, being a contributing member of your local community can be vital to your business' long-term success. As a small business owner, your community will make up an important part of your customer base, as well as a support system to provide you with resources and advice. Taking part in community activities, sponsoring local charities and organizations, and participating in any local business organizations will help you build a good working relationship with other entrepreneurs in your area.
Get Started with MFV
Here at MFV, our goal is to help entrepreneurs like you find the most profitable franchises available to you. We're a franchising network with over 30 years of experience bringing the franchising world together. On our website, you can learn about our Franchise Expo, an annual series of franchising events, where we help both enterprising business people like you and franchisors seeking new franchisees connect, as well as provide opportunities to learn about the latest developments in franchising from experts in the field. We also offer important information and news in franchising through our newsletter and our blog. Don't miss out on everything we have to offer; visit our website today to sign up for our newsletter and register for our next expo.