01 Aug 2023
How to Become a Franchise Owner: Costs, Steps & Requirements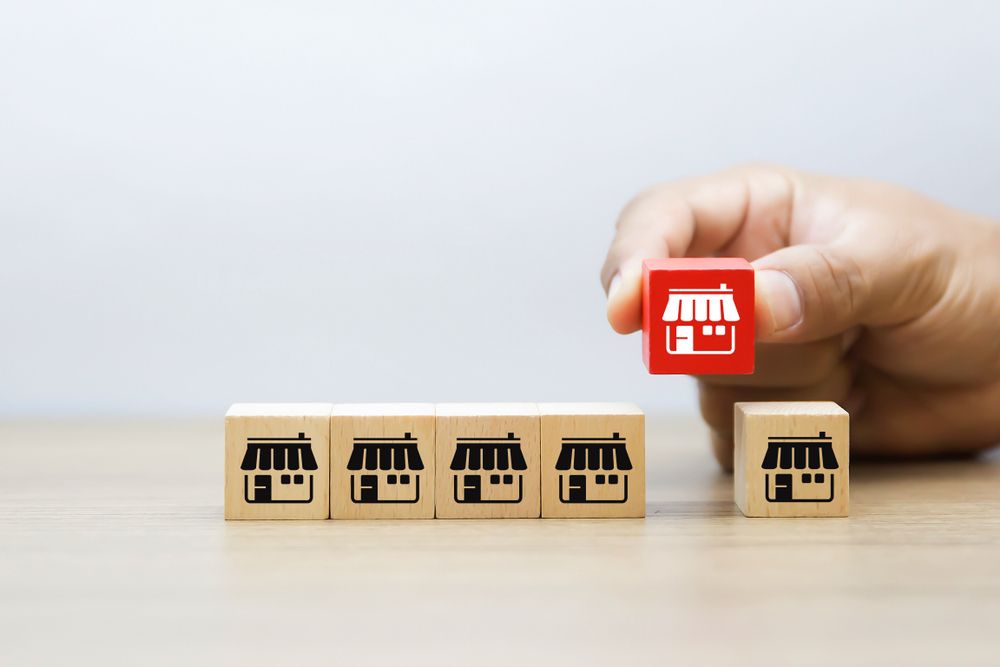 Dreaming of being your own boss while leveraging a proven business model? You're not alone. Many aspiring entrepreneurs find that becoming a franchise owner offers the right blend of independence and guidance. If you're wondering how to become a franchise owner, this comprehensive guide will walk you through the costs, steps, and essential considerations on your path to franchise ownership.
Understanding Startup Costs
It's crucial to research and understand startup costs up front, as they vary widely across industries and brands. One of the first things you'll encounter on your journey to franchise ownership is the initial investment. Business management company ADP reports franchise startup costs range between $10,000 and under to $5 million and up. Most startup costs, however, fall between $100,000-$300,000. These costs include franchise fees, royalties, and marketing fees. Franchise fees grant you the right to use the brand and business model. According to franchising media outlet Franchise Business Review (FBR), these fees average between $25,000-$50,000.
Royalties are ongoing payments to your franchisor. FBR reports royalties are often a percentage of your revenue, usually between 4%-12%, but may be charged as a flat fee. Marketing fees contribute to promoting the brand. These fees are usually between 2%-5% of your gross revenue, according to FBR.
Skills and Qualities for Success
Successful franchise ownership demands more than just financial investment. The traits that set thriving franchise owners apart include effective leadership, communication skills, problem-solving abilities, and a strong work ethic. As a franchise owner, you'll be responsible for managing employees, dealing with customers, and handling various operational challenges. Being adaptable, open to learning, and possessing excellent organizational skills will serve you well.
Critical Considerations
Once you understand how to become a franchise owner, but before you take the leap, reflect on your personal and professional aspirations. Ask yourself important questions such as:
Do you have a genuine passion for the industry or brand you're considering?
Are you comfortable adhering to established guidelines?
What's your tolerance for risk and uncertainty?
Do you have the time and resources to commit to the franchise's success?
Are you prepared to handle both the operational and managerial aspects of the business?
Understanding your motivations, strengths, and limitations will help you make an informed decision about whether becoming a franchise owner aligns with your long-term goals.
Buying and Opening a Franchise
Begin by researching various franchise opportunities in your chosen industry. Attend franchising expos, explore online resources, and engage with franchise representatives to gather information. Next, evaluate your financial situation and assess your skills and preferences. This step helps you narrow down your options and determine the franchises that suit your resources and goals.
Your next step is to thoroughly review the franchise disclosure document (FDD) provided by franchisors. This document contains vital information about the franchise's financial performance, obligations, and terms. It's best to seek legal and financial advice before signing any agreements. Professionals can help you understand the legal implications and ensure you're making a sound financial decision.
Once you've selected a franchise, your next step is to review and sign the franchise agreement. Secure the necessary funding, which might involve a combination of personal savings, loans, and investments. Participate in the franchisor's training program to understand the business model and operations. Simultaneously, identify and secure a suitable location for your franchise. If required, initiate the build-out process for your location. This may involve renovations, interior design, and ensuring compliance with the franchise's standards.
Once you're ready, your next step is to execute a successful launch of your franchise location, attracting customers and establishing your presence in the market. As the franchise owner, your duties will be to manage daily operations, adhere to the brand's guidelines, and focus on customer satisfaction. Implement local marketing strategies to drive growth and achieve long-term success.
Becoming a franchise owner is a multifaceted journey that requires careful consideration, planning, and dedication. Understanding the franchise process involves more than financial investment; it demands self-awareness, a strong skill set, and a thorough assessment of your motivations. Armed with this knowledge, you're poised to become a franchisee with confidence, making a decision that aligns with your aspirations and sets you on the path to business success.
Connect with Your Future Franchise through MFV
We want to help entrepreneurs like you find the best in various types of franchises for your entrepreneurial success. Let us use our 30+ years of experience bringing the franchise world together to help you find a franchisor that shares your ambition and goals. Our franchise expo events help franchisees and franchisors connect, as well as learn about the latest developments in various industries through our workshops and expert presentations. Request attendee info today to find out how to join the next MFV expo near you.