01 Dec 2022
Franchise Training: How to Set Yourself Up for Franchise Success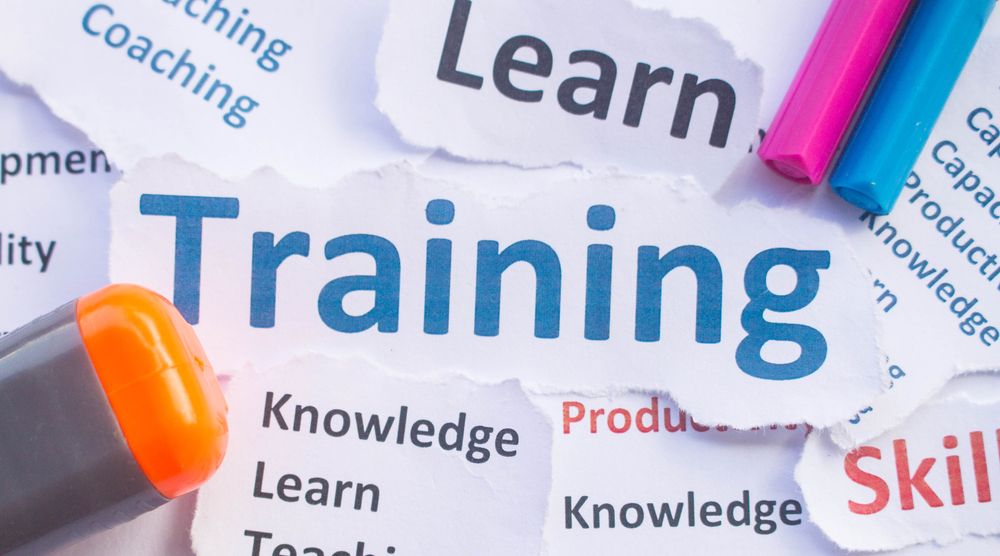 Becoming a business owner is a big change for people who've spent most of their careers working for somebody else. For many, it's the switch from taking orders to giving them or from having a specific set of assignments to being responsible for overseeing others and setting goals. It's a big challenge for most, therefore getting some instruction and guidance on how to do it is not only welcome, but also vital. But here's the good news: any worthwhile franchisor will provide you with training on how to be a franchisee.
Learning the Ropes
Since no two brands are the same, it's the responsibility of the franchisor to provide investors with franchise training to help them prepare to run a location. While some franchisors may handle things differently, most franchise training programs follow a similar model.
After you sign a franchise agreement, you and your franchisor will schedule initial orientation training. This is a period of intense education over several days. Many franchisors hold this training at their headquarters with classroom-style courses. If distance is a factor, sometimes these courses are held online. During this period, it's appropriate to ask questions and take notes, as this part will cover the basics of the brand and how it operates. You should also ask about training documentation for reference materials, such as manuals.
Franchise training doesn't stop with your orientation. Good franchisors are invested in the success, both short and long term, of their franchisees, and will provide additional, on-site training as you prepare to open your location. While it's the franchisee's responsibility to finance and manage the budget of a location, the franchisor will help you determine the best way to do so through this on-site training. You'll likely have someone from the company assigned to help you select a site (if you're opening a brand-new location) and for ongoing support after your grand opening. This is another good time to ask questions, as you're now in the phase of putting your classroom learning into practice.
Finally, once you're up and running, your franchise training doesn't stop there. A good franchisor will keep you up to speed with the latest industry developments and market innovations with ongoing training opportunities. These can come in the form of video conferences, information in company newsletters, and regularly updated pages on the company website. Some of this ongoing training may be mandatory, to ensure franchisees are aware of changes in the company's practices and operations.
Qualities to Develop
Training isn't the only key to success when running a franchise. It's also important to develop personal qualities that will help you get ahead – including coachability. Most franchisors have a lot of experience in their industry and as a franchisee, you get to take advantage of their knowledge. You also want to be able to follow the brand's system. Company cohesion is an important factor in a brand's success. If all franchise locations provide a quality product and/or service that's consistent from one location to another, it helps promote brand loyalty to customers looking for a dependable provider.
Motivation is another valuable quality for a franchisee. Brands are best represented by franchisees who are enthusiastic about their work and dedicated to providing good customer service. It's the responsibility of the franchisee to uphold the name and standards of their company's brand, acting as representatives and helping protect and build the company's reputation. Being motivated helps ensure you meet these responsibilities.
Of course, every person has their limits, and nobody should be expected to work endlessly without tiring themselves out. It's important to develop a good balance between your work and your personal life. This helps you avoid burnout and becoming exhausted from trying to carry out the company mission. Overworking yourself is both unhealthy for you and unhealthy for the brand, since a good company doesn't want to get a reputation for running its franchisees ragged. However, when you invest in a franchise, you'll get direct access to a proven business model and help from headquarters to build a team of reliable employees. With a proper business plan and strong staff in place, maintaining a work/life balance is very attainable.
Get Advice from the Pros with MFV
Everyone can benefit from suggestions and advice from time to time, and we at MFV are dedicated to providing advice, information, and franchise connection opportunities. We're a franchise network with over 30 years of experience bringing the franchise world together. Our expo events help brands find the franchisees they're looking for and enterprising entrepreneurs find the best opportunity to fit their interests and needs. We also provide information on the franchising industry on our website, including franchising FAQs, informational blogs, a newsletter, and more. To stay on top of the latest developments in franchising, subscribe to our newsletter today!