15 Apr 2022
5 Benefits of Attending a Franchise Trade Show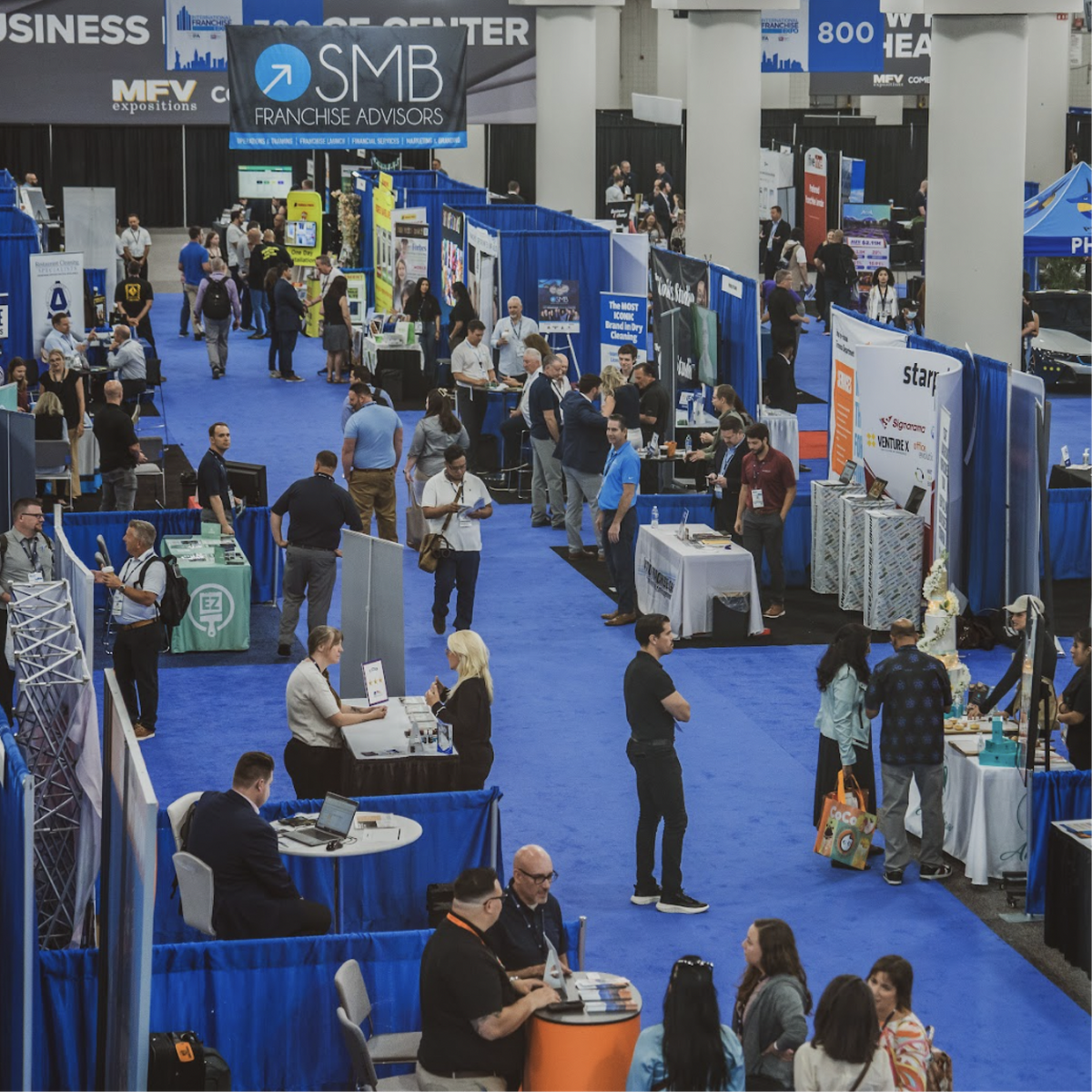 Humans are designed to engage with one another. We are inherently social creatures. While our world has opened up to virtual opportunities, affording us great convenience and global connectivity, there's nothing like the experience of face-to-face interaction both personally and professionally.
From a business perspective, in a recent poll of professionals, from a myriad of fields, more than 70% of those surveyed preferred in-person events. They cited how much easier networking is in person, demonstrations and displays were more efficient and how much more recognizable social cues are when you are eye-to-eye.
It stands to reason that for entrepreneurs looking for business opportunities, attending an in-person franchise trade show can be extremely beneficial when choosing a franchise to invest in. This is a valuable asset in your toolkit as you narrow the search in your franchise selection process. It's essentially the show-and-tell opportunity for franchisors to promote themselves to prospective franchisees. Let's look at five benefits of attending a trade show for the franchise industry.
For Your Consideration
Exploration: As an entrepreneur walking through an expo or conference center, seeing the displays of hundreds or even thousands of franchises opens up a world of possibilities. Perhaps you entered the arena armed with research on brands you wanted to examine further. You have to figure out what your goal of the trade show is. Do you want to minimize your list of prospects or do you want to explore all your options? Having a plan of action prevents you from being overwhelmed by all the choices.
Connect with Brands: It's one thing to study a franchise's website to get to know the brand through their online messaging; it's another thing to be meet in-person with franchise reps — shake hands and connect with people face-to-face. It can create an energy or a vibe that you can't replicate digitally.
Organic Conversations: Heading into year three of the pandemic, many have become accustomed to conducting business online. As people have become reacquainted with more face-to-face engagement, we find we're all hungry for genuine conversations and interaction. It's a refreshing change from all the digital noise. At a trade show, you can introduce yourself with the intention of being memorable to the franchisor and gain valuable insight from the brand experts.
Sample the Industry: If you're new to franchising, a trade show or franchise conference is a perfect opportunity to not just examine brands you might be interested in partnering with but to learn about the industry itself. Industry experts are typically available to answer questions and conduct workshops highlighting business trends and innovations.
Weigh Your Options: Trade shows give savvy entrepreneurs quite an edge. You study the franchises in a fun, casual setting, comparing brands side-by-side and taking in an abundance of information. It shows that you have a high level of interest in franchising. It's proof that you are willing to give your time to learning about brands, get to know them and whittle down your choices as you close in on a decision.
Franchise Events
Question is, how do you know what trade show to attend? Franchise trade shows take place all over the country throughout the year. MFV Expositions global brands has been coordinating successful premier franchise events for more than 30 years. Our expos are well-suited for entrepreneurs like yourself who are exploring franchise options. Our events feature franchises from every industry and investment level. The workshops we provide help guide and educate you about franchising. Plus, you may want to attend certain events based on the workshop topics that will be discussed or special guest speakers who've been invited. Here's a look at some of our 2022-23 events:
The International Franchise Expo (IFE). IFE is a large-scale international event held annually that attracts investors from all over the globe. Mark your calendar for June 2-4 at Javits Center in New York City. Here you will get a taste of a large expo of legacy brands and emerging franchises.
Franchise Expo West. This franchise conference draws hundreds of franchise brands each year. It will take place March 31-April 1, 2023, at the Phoenix Convention Center. Here you can connect with large, midsized and emerging franchise brands that are expanding in the Western U.S. Which means if you live in that region or would like to invest in a growing brand in the West, this is a great opportunity.
Franchise Expo South. If you live in the South, we have an expo scheduled Sept. 9-10 at the Fort Lauderdale Convention Center. It will highlight brands that want to expand in Southern states.