01 Jun 2022
Why Showcase Your Business at a Franchise Expo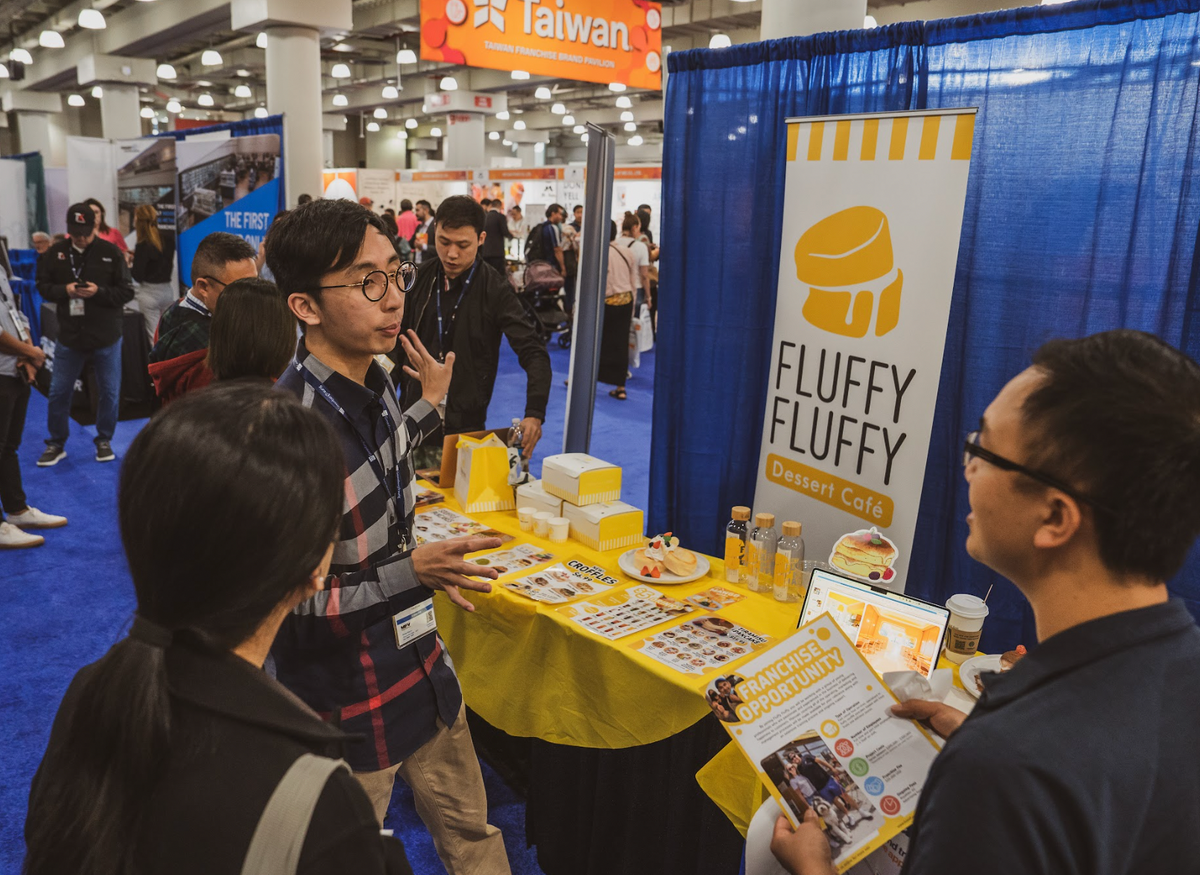 Why Showcase Your Business at a Franchise Expo
A franchise expo is typically a multi-day event bringing together thousands of entrepreneurs in the franchising industry, from franchisors to prospective franchisees. It's a tool utilized to learn more about the industry through educational seminars or networking, and to match prospective franchisees to great franchise brands.
If you're a franchisor considering exhibiting your brand at a franchise convention, don't hesitate. This is a great forum for you to gain exposure, generate leads, make connections and learn the latest about the franchising industry. This is a powerful marketing device for your franchise and well worth the cost.
Benefits of Having an Exhibitor Booth
Exhibiting at a trade show is a one-stop opportunity to be directly in front of your target audience. It not only provides visibility, but it also builds credibility. It establishes you as a presence in business and positions you among your competitors.
The exposure it gives your franchise is invaluable. Consider all the touchpoints. You can engage with prospective franchisees and colleagues pre-show, on the floor and post-show.
Having a booth allows you to put your best foot forward, displaying the essence of your brand. This is an ideal time to generate new leads either by appointment or as prospective franchise owners organically walk by your display booth. Remember, qualified candidates will be in attendance searching for opportunities to be new franchisees or multi-unit franchisees. Now that events are opening up again with in-person experiences, there's nothing like a face-to-face conversation with prospects as a tool to build your brand and revenue.
Not only will you meet new franchisees, but this is an opportunity to check in with current franchise owners and strengthen the bonds you have. Networking at a franchise convention is vital to your growth.
Attending a franchise expo as an exhibitor is a critical component to sizing up your competition. Checking out other brands and how they operate can help you gain ideas or shift direction with what's working or not with your franchise.
By exhibiting at a trade show, you build your overall marketing plan. This is an effective promotional component, and highly effective as we transition back to in-person business.
The Cost of Exhibition
Keep in mind, coming up with creative brand marketing is essential to your success at a franchise convention.
Franchising exhibitions need to be eye-catching, attractive and effective to properly build your image and promote your brand. Not only does it need to be attractive, but those staffing it should also be properly trained at messaging for your franchise.
As you calculate your costs to attend a franchise expo, there are five main expenditures associated with showing off your brand. Those costs are:
Exhibit: Your exhibit design and construction must be created at a standard size and be both lightweight and durable to travel to various conventions. This includes all swag associated with your showcase like giveaways, digital signage, commercial creation, brochures and literature.
Booth rental: On average, it costs about $100-$150 per square foot of floor space to rent exhibition space. A 10×10 booth space will cost around $14,000. Often there are early-bird specials, discounting this fee if you sign up early.
Show services: These are must-have expenses covering the cost of essentials like materials handling/drayage, electricity and Wi-Fi at your booth.
Personnel costs: You've got to pay employees to have someone at your booth at all times to engage with clients. Roll theses expenses into the overall calculation.
Lodging and travel: This includes airfare, hotel, meals and transportation. Discounts are often given for expo participants.
Getting Started
Trade shows are big expense for your franchise, but when you calculate the return on your investment it's an effective part of your overall marketing plan. Going in, set realistic goals of what you'd like to achieve, like gaining new leads and building brand image.
MFV Expositions has been generating qualified leads for franchisors face-to-face at our premier franchise events, virtually with our online component and through our comprehensive franchise directories for more than 30 years. We understand the significance of industry leaders like yourself meeting at events to enhance business opportunities.
As franchising continues to flourish with explosive growth worldwide, we see the importance of building the industry as entrepreneurs from every investment level continue to thrive. We provide the platform for the franchising industry to learn, network and generate leads.
MFV hosts a number of expos and franchise conventions around the globe annually. If you're interested in being a part of these great opportunities, request exhibitor info and we'll be in touch with details and answers to any questions you may have.
Mark your calendar to attend a franchise expo and become an exhibitor at any of our upcoming premier events. This is an ideal chance for you to take your franchise to the next level, gain brand awareness and generate new leads.