What do Car Wash Franchises Cost?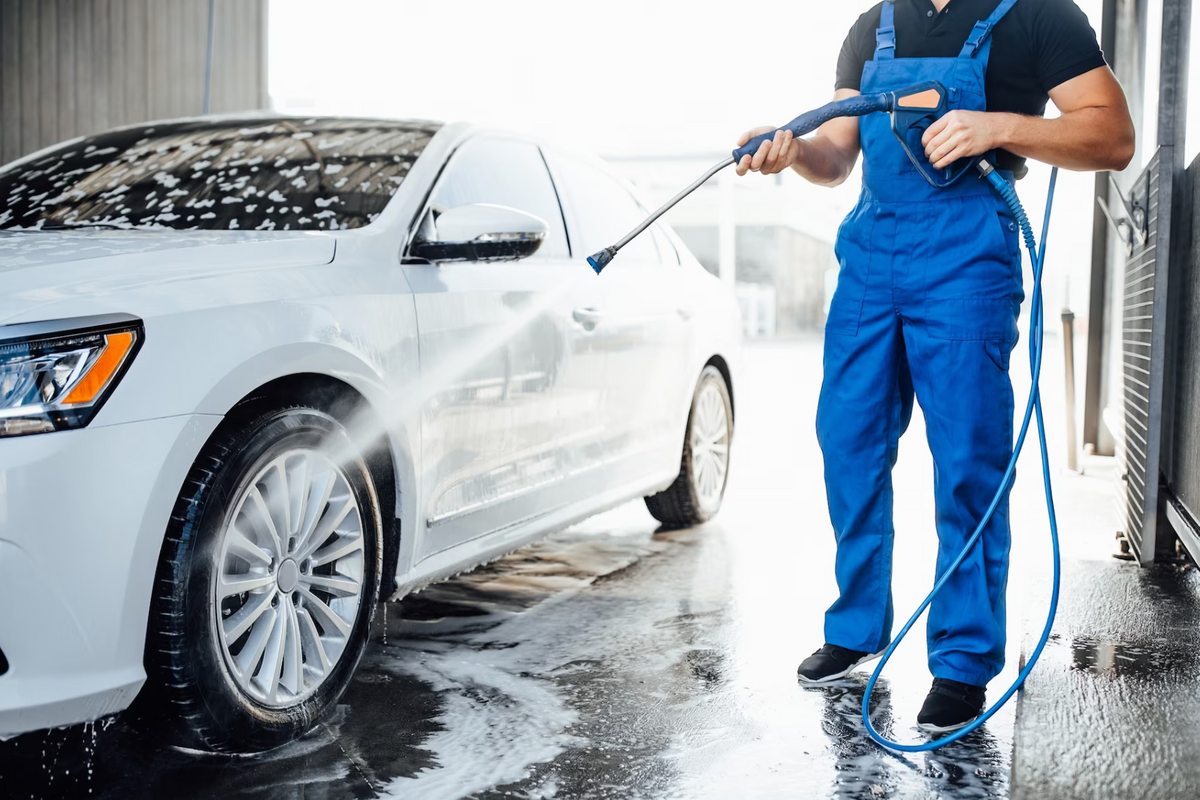 As an entrepreneur seeking to start your own business, it's important to find the operating model that fits you best. You want to start a company that you feel will be worth the investment of both money and effort. A car wash can be a great investment for people with a love for cars and enjoy providing a service to others.
The Starting Costs and Models
According to market research, the average cost of opening a car wash business is about $275,000. This, however, is the average price of models with static locations; mobile car wash businesses usually cost less, between $30,000 - $100,000. Factors that affect the cost include the number of employees, equipment, supplies, and the purchase or lease of a location.
While the base service a given car wash franchise provides is the same, there are a variety of different models which may operate differently or offer additional services on top of washing. Some of these models include the following:
Mobile car washes – car washes that come to the customer on request, often using steam cleaning to reduce the risk of scratches.
Express car washes – car washes that are highly automated for efficiency.
Truck washes – car washes that specialize in heavy vehicles.
Hand-wash car washes – car washes that specialize in hand-washing vehicles with minimal use of potentially abrasive chemicals, often used for maintaining vintage or luxury cars.
Car Detailing – a car detailing franchise not only washes customers' cars, but also provides additional services like claying, polishing, and interior cleaning.
Deciding which type of service to offer is something you should carefully consider. It's important to research the market in which you're going to open, find out what your competition offers, as well as what you can afford to invest in your new business.
Independent vs. Franchising
While independent business ownership is a viable method of doing business, it carries some challenges with it. As an independent business owner, all the responsibilities that come with running an operation are yours alone. You'll be responsible for finding vendors for your supplies, doing marketing and advertising, handling all the HR work, staff training, keeping up with new developments in the industry, and so forth. It also means that you'll have to build your business reputation from the ground up. As a brand-new business, you'll be a complete unknown, trying to compete with whomever is already in your market.
As a franchisee, you'll receive the support and input of your franchisor. They'll provide you with training, as well as a variety of services like advertising, marketing, and human resources. Opening a franchise means that you'll benefit from the reputation of the brand at large, helping you attract customers. A franchisor will also provide you with advice, acting as a consultant whom you can go to when difficulties come up. Finally, a franchisor has connections in various industries and established relationships with vendors to help you get the necessary supplies and technology for your business.
What's the Right Franchise for You?
To find a good car wash franchise, it's important to know where to look. You can visit individual franchise locations to meet with franchisees, check with your local library for franchise opportunity catalogs, search online, and seek out a reputable franchise broker. But one of the most effective ways is to attend a franchising expo.
A franchising expo allows you to meet with multiple franchisors all in one convenient location, all of them looking for new prospects. Franchisors at an expo will have representatives there ready to answer questions for you, as well as information like their Franchise Disclosure Documents (FDDs) and contact information for follow ups. You'll also get an opportunity to meet with other franchisees, who may be able to make recommendations to you based on their own experience.
Find your Franchise with MFV Expositions
We have over 30 years of experience bringing the franchising world together at our regular regional and international expos, helping franchisors and current and potential franchisees network and learn about the latest developments in many industries. Contact us today to attend Franchise Expo South or the next MFV Expo near you.