15 Nov 2022
Buying an Existing Franchise Helps You Hit the Ground Running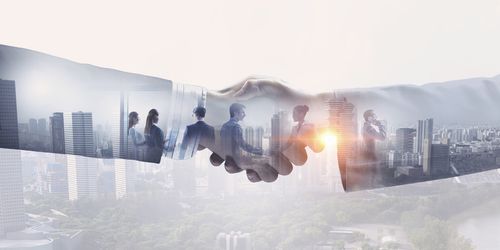 Starting your own franchise is a big undertaking, and one of the biggest challenges is starting a new business from the ground up. Becoming a franchisee eases this process by making sure you're not flying solo. Franchisors support their franchisees with such services as training, site selection assistance, marketing and advertising research, technology services, administrative support, and industry networking. But opening a brand-new location is still a complex process, even with help. If you want to ease the process of opening a business even further, you may want to consider buying an established franchise.
Benefits and Challenges
Buying an existing franchise has a number of benefits, especially for a first-time business owner. Existing franchises have an established business history, which makes it easier to get financing when necessary. While opening a new location often takes several months to a year, an established franchise already has some of the prep work done, like site selection and equipment setup, which will speed up the process. Established franchises have already been in operation, building up an existing customer base, which may speed up the time between opening and bringing in revenue. Lastly, an existing franchise has already had time to market-test their concept.
There are some challenges that may come with existing franchises. An existing franchise may cost more due to already having the equipment in place and the site selected, as well as transfer fees, which are fees charged by a franchisor to offset the administrative cost of processing a transfer. They may also be hidden issues, such as bad siting or staffing difficulties. Finally, existing staff that are staying on may need time to adjust to the change in management.
Tips for Buying an Existing Franchise
If an existing franchise sounds like the right choice for you, there are some important steps franchising experts recommend to ensure you're satisfied with the franchise you choose:
· Whether starting an existing or new franchise, make sure to read a brand's franchise disclosure document (FDD) and consider its franchising fees, branding, and training offered, as well as whether it fits your needs and budget.
· Review the transfer requirements for legality and make sure you can meet any prerequisites to quality for purchasing the franchise.
· Determine the franchise's business value so you're certain you're paying a fair price.
· Discuss with the seller their reason for selling. This will help you avoid taking on unexpected difficulties and expenses.
· Examine the franchise's financial records to get an idea of the regular expenses and revenue.
· Learn about the seller and the franchisor, analyzing them to be sure they have a good reputation and don't have any known legal or financial trouble.
· Determine which staff are staying after the transfer.
· Hire a franchise attorney to make sure the transfer goes smoothly.
Find your Franchise at the Next MFV Expo!
Whether you're looking to buy an existing franchise or start a new one, MFV is ready to help you meet the franchisor that's best for you. We're a franchise network that has been helping entrepreneurs like you meet franchisors looking for leads. MFV does that through our expos, where franchisors and prospective franchisees can mingle, network and attend presentations and workshops to learn about franchising from the experts; and through our online franchise directory.
Don't miss your next opportunity to meet with franchisors in your area eager for new members. Get more info and register to
attend for the next MFV Expo near you!