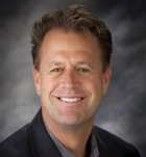 Scott Jewett
Senior Advisor
,
iFranchise Group, Inc.
Over the course of nearly two decades in franchising, Mr. Jewett has been a franchisee, a franchise consultant, and the CEO of two different franchise companies. Mr. Jewett specializes in implementing rapid growth strategies and is an expert in franchise marketing, franchise sales, and in evaluating companies for franchisability. During the course of his career, Mr. Jewett has consulted with hundreds of companies on their franchised growth strategies.
Between 1999 and 2006, Mr. Jewett directed the franchised expansion of LINE-X, one of the fastest growing franchise systems in North America. While at LINE-X, the company expanded from a start- up franchise to an international system comprised of 647 retail locations and system-wide sales of over $160 million. As CEO of LINE-X (and its sister company, PAXCON), Mr. Jewett played a key role in the development and implementation of the company's business development strategies in both the U.S. and 23 international markets.
During his tenure at LINE-X, the company won numerous awards for their franchise-related activities, including placing 56 on the Entrepreneur 500, being named to Entrepreneur magazine's "20 Fastest Growing" four years in a row, and "Best New Franchises" during his last five years with the company. LINE-X has won awards for its growth, management, and/or operational excellence by Frost and Sullivan, SEMA, and a host of other organizations. PAXCON, the industrial coatings division, is the only coating system to gain U.S. Department of Defense, Army Corps of Engineers, and Navy approval to protect against potential terrorist attacks. Through Mr. Jewett's efforts, PAXCON won a coveted contract to protect the U.S. Pentagon and many other government and military buildings.
Mr. Jewett led the efforts to sell LINE-X to Graham Partners (a private equity firm) in August of 2005, and completed the divestiture of his equity holdings in LINE-X in January of 2007. The terms of the transaction remain confidential.
Prior to his tenure at LINE-X, Mr. Jewett was a franchisee, and later a franchisor, of two mall-based photography and digital imaging franchises. He has also gained extensive experience in restaurant operations, having started his career as a restaurant manager for a national steak franchise chain.
Having sold three separate companies, Mr. Jewett intimately understands the process of business valuation, private equity, and the process of maximizing shareholder value. Mr. Jewett holds a B.S. in Business and an M.B.A. from San Diego State University.