02 May 2023
PARLOUR to Host Ribbon Cutting May 8 at New Jeffersontown Location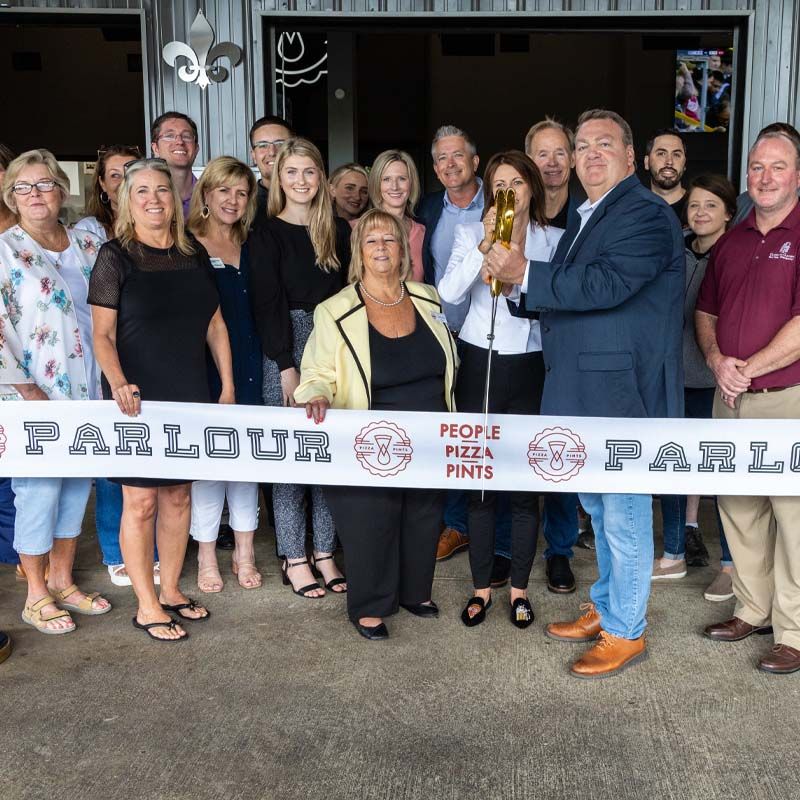 MEDIA ADVISORY May 2, 2023
PARLOUR to Host Ribbon Cutting May 8 at New Jeffersontown Location
CEO to announce regional, national franchising plans
WHAT: PARLOUR will host a ribbon cutting at its brand-new Jeffersontown location and announce plans to franchise nationally, beginning with Indianapolis, Nashville, Lexington, and Cincinnati, thanks to a partnership with FMS Franchise.
WHEN: Entertainment begins at 10 AM May 8; brief program commences at 10:15 AM followed by ceremonial ribbon cutting and pizza slicing
WHERE: PARLOUR, 3910 Ruckriegel Pkwy • Jeffersontown
ETC.: Speakers to include PARLOUR CEO Don Robinson; PARLOUR COO Al Scobell; Jeffersontown Mayor Carol Pike; Jeffersontown Chamber President Deana Karem; and Lesley & Rhyan Prather Foundation President Terry Hall. Fifteen percent of opening day sales will benefit the nonprofit.
# # #