New Sea Love franchise location open in Freeport Maine!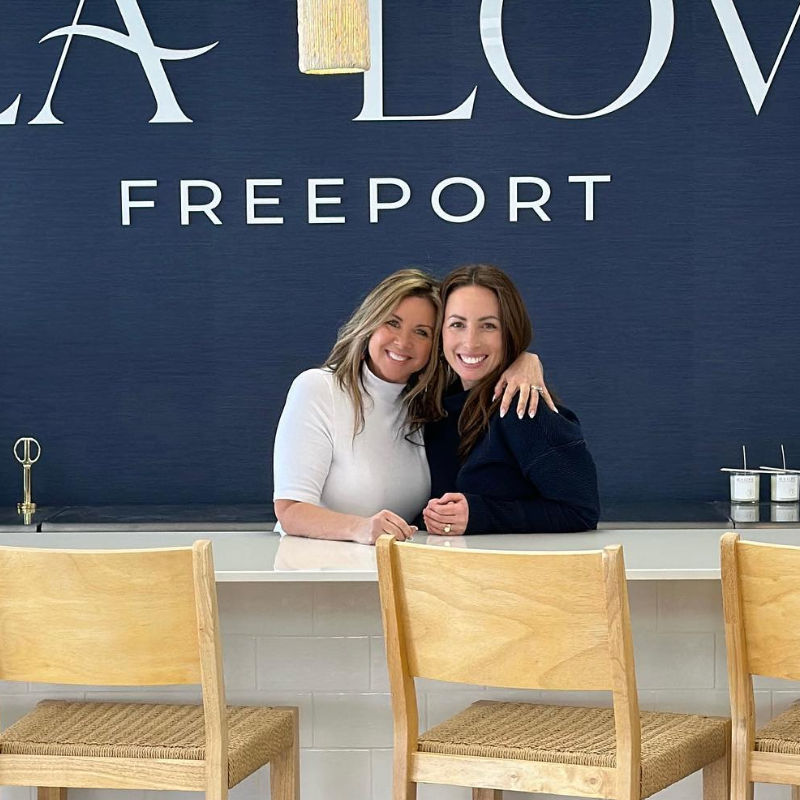 Grand Opening of Sea Love |A Candle Bar & Boutique - A Coastal Haven for Sensory Delights
The new location is now open and already thriving.
[Freeport, Maine] – SEA LOVE | A Candle Bar and Boutique Sea Love Candle Bar & Boutique is thrilled to announce the grand opening of its brand-new location, offering an immersive experience of scents and curated coastal-inspired products. Nestled in the heart of Freeport's bustling retail district, Sea Love | A Candle Bar & Boutique aims to transport customers to a world of serenity and relaxation. The Freeport store is now open and accepting both reservations and walk-ins.
Sea Love | A Candle Bar & Boutique is the brainchild of passionate entrepreneurs who have combined their love for the ocean, captivating scents, and exquisite craftsmanship. The result is a unique destination that appeals to both candle enthusiasts and lovers of all things coastal. This much-anticipated establishment brings together a candle bar and boutique under one roof, creating a haven for those seeking to indulge their senses and find the perfect beach-inspired treasures.
At the Sea Love Candle Bar, patrons can unleash their creativity and craft their own signature scented candles. With an array of high-quality, hand-poured wax and an extensive selection of fragrances, guests can customize their candles to suit their personal style and preferences. Guided by expert staff, customers can explore an assortment of captivating scents reminiscent of the ocean breezes, tropical fruits, and more than 100 additional fragrances.
"We are delighted to unveil Sea Love Candle Bar & Boutique to the Freeport community and beyond," said Rachael Salamon, the owner of this coastal oasis. "We have poured our hearts into creating a space where people can escape the daily hustle and immerse themselves in the soothing and invigorating spirit of a seaside lifestyle. Whether it's crafting a personalized candle or finding a piece of coastal paradise to take home, Sea Love | A Candle Bar & Boutique invites everyone to embark on a sensory journey."
The boutique section of Sea Love offers a carefully curated selection of coastal-themed products and artisanal goods. From beach-inspired home decor to handcrafted jewelry, bath and body products infused with botanical essences, and exclusive fashion accessories, visitors can discover unique treasures that speak to their individual personality. With a focus on supporting local artists and sustainable brands, Sea Love ensures that every item is thoughtfully chosen to provide an exceptional shopping experience.
Sea Love Candle Bar & Boutique is excited to become an integral part of the Freeport community. Customers are welcome to book a candle-making experience on the website or simply pop in! Whether seeking an escape, a unique gift, or simply an opportunity to indulge in the beauty of the coast, Sea Love | A Candle Bar & Boutique promises an unforgettable experience.
For more information about Sea Love in Freeport, please visit www.sealovefreeport.com.
About Sea Love
Founded by a husband and wife team on the coast of Southern Maine, Sea Love is the premier candle bar and boutique experience with locations throughout the United States. The brand is known for its commitment to quality, and all candles are blended with the finest ingredients including natural soy wax and premium fragrance oils for a healthier, more sustainable and environmentally-friendly product. For more information about Sea Love, please visit www.sealove.com.
# # #