10 Jan 2023
Entrepreneur Magazine Honors Spherion as Top Brand on 44th Annual Franchise 500 List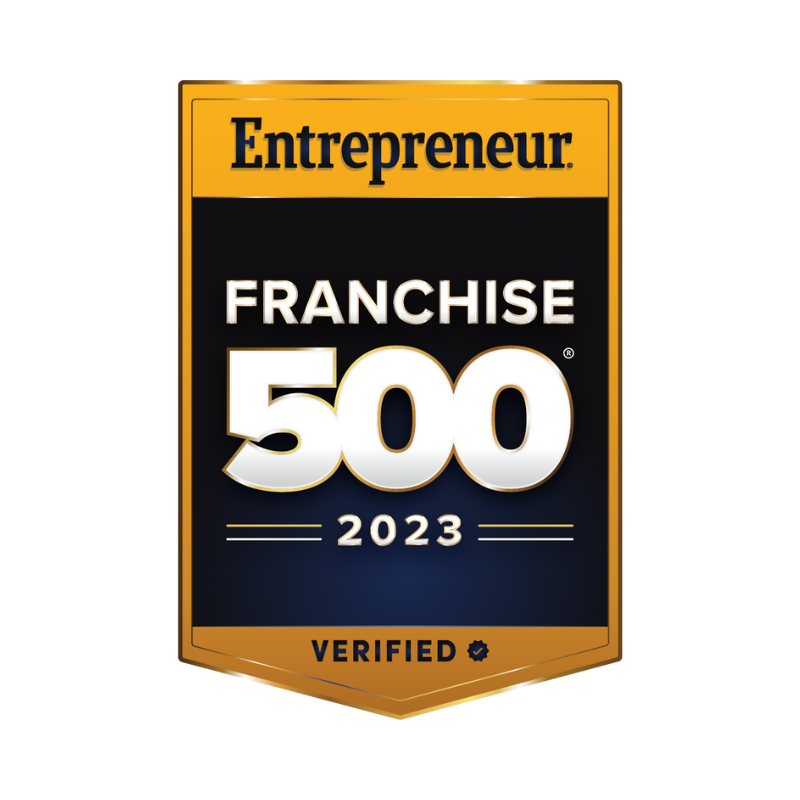 Staffing and Recruiting Franchise Ranked #4 in the Staffing/Recruiting Category
ATLANTA – Spherion Staffing and Recruiting (Spherion) announced today that it has made Entrepreneur Magazine's 2023 Franchise 500® list, considered the best and most comprehensive franchise ranking in the world. Ranked at #4 in "Staffing/Recruiting," Spherion was also listed at #63 overall, up eight spots from its 2022 ranking. This puts Spherion in the top 12% of all listed franchises.
This honor highlights Spherion's successful growth powered by a focus on driving careers and growing businesses. In 2022 alone, Spherion opened eight new franchise locations, bringing the brand's total to more than 200 locations in 36 states.
"It's an incredible honor to once again be featured on Entrepreneur's Franchise 500® list," said Rebecca Rogers Tijerino, president of Spherion. "Spherion saw so much growth in 2022, and this ranking is a testament to all the hard work from our franchisees, their employees and our corporate support team. We're eager to keep this momentum going in 2023 by expanding into new markets, cultivating lasting relationships with franchise owners and harnessing the power of local. This ranking is a great way to start off the new year. We're looking forward to the next 12 months of growth and investment in our franchisees, colleagues and communities.
In Entrepreneur's continuing effort to best understand and evaluate the ever-changing franchise marketplace, the company's 44-year-old ranking formula continues to evolve as well. The editorial team researches and assesses several factors that go into the evaluation, including costs and fees, size and growth, support, brand strength, and financial strength and stability. Each franchise is given a cumulative score based on an analysis of more than 150 data points, and the 500 franchises with the highest cumulative scores become the Franchise 500® in ranking order.
"The past year underscores the extraordinary opportunities that the franchise industry presents for entrepreneurs of all levels," says Entrepreneur editor in chief Jason Feifer. "The companies named to our 44th annual Franchise 500 list represent some of the most innovative, creative, and trusted brands across many industries and highlight what it takes to build the kind of momentum that drives long-lasting success."
Spherion brandishes the power of local through a network of independent and empowered franchisees. Each Spherion franchisee enriches their communities through connecting and facilitating employment opportunities every day — and when they're successful together, their investments flow back into the neighborhoods where they live and work. The power of Spherion is in its local roots.
In the 44 years since its first release, the Franchise 500® list has become not only a competitive measure for franchisors, but also a primary research tool for those interested in franchising. Spherion's position on the list is indicative of its success as a franchise company.
View Spherion's profile on Entrepreneur here. Results can also be found in the January/February 2023 issue of Entrepreneur, available on newsstands January 17.
About Spherion Staffing & Recruiting
With more than 75 years of staffing and recruiting experience, Spherion stands out as a leader in the industry, leveraging the power of local to support its vast network of independent franchisees. True to its tagline, Let's Get to Work, Spherion provides workforce solutions to more than 4,000 businesses nationwide across its more than 200 offices. With recent awards, including recognition on Franchise Times' Top 500 list, Entrepreneur magazine's Franchise 500 list as well as the publication's list of 50 Franchise Companies Doing the Most to Champion Diversity, Spherion has a proven ability to cater to the ever-changing demands of America's workforce. Backed by the global leader in human resources, Spherion is prepared to provide workforce solutions through its General Staffing franchise model and newly launched Professional IT model to even more job seekers and organizations.
About Entrepreneur Media Inc.
For 44 years, Entrepreneur Media Inc. has been serving the entrepreneurial community providing comprehensive coverage of business and personal success through original content and events. Entrepreneur magazine, Entrepreneur.com, and publishing imprint Entrepreneur Press provide solutions, information, inspiration and education read by millions of entrepreneurs and small business owners worldwide.
To learn more, visit entrepreneur.com.