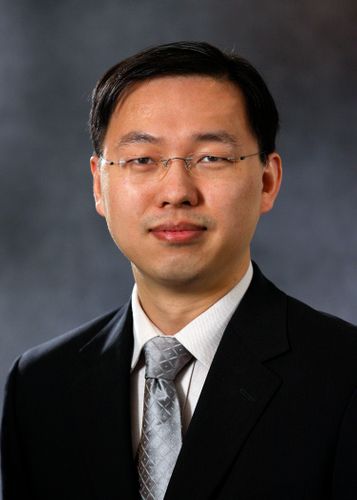 Tao Xu
Tao Xu devotes his practice to franchising and distribution matters, especially international franchising, licensing and distribution transactions.
Tao counsels a broad range of clients in their international expansions, including master franchising, multi-unit licensing, area development, single-unit licensing and direct investment (both joint venture and wholly owned). The transactions that he has handled range from routine international expansion transactions to some of the most sophisticated transactions in this area, in a number of different markets around the world.
Tao is particularly active in food and beverage, hospitality and leisure, and retail industries, having acted for a number of high profile US brands in cross-border transactional matters.
Tao is deeply involved in franchising activities in China, having both acted for a number of clients in entering the Chinese market and lobbied on behalf of the International Franchise Association in connection with the Chinese government's franchise regulations and their implementation rules.
Tao has written and spoken extensively on international franchising and the regulation of franchising in a number of countries. He currently serves as the co-chair of International Bar Association's International Franchising Committee, having previously served as the Director of the American Bar Association Forum on Franchising's International Division.
PUBLICATIONS
Co-Author, "Global Overview of Specific Franchise Statutes and Regulations," Getting the Deal Through Practice Guide – Franchise (2019, 2020)
Retail franchising: key factors to consider for your international expansion into Canada, 20 May 2019
Co-Author, "International Commercial Transactions, Franchising, and Distribution," International Legal Developments Year in Review: 2012, ABA Section of International Law (2013)
Co-authored chapter on Franchising in the 3rd Edition of West's book, Corporate Counsel's Guide to Doing Business in China.
PRESENTATIONS AND SEMINARS
American Bar Association Annual Forum on Franchising:

"Establishing and Maintaining an International Compliance Program" 2018
"International – The Subfranchisees Are Doing What?!" 2017
"The Devil's in the Details: International Disclosure Laws" 2015
"Foreign Competition Laws and Their Effect on Transnational Franchise Relationships" 2013

International Bar Association Annual Conference:

"Overview of Franchise Laws in the Asia Pacific Region and Their Enforcement" 2017
"News From Around The World" 2013
"Recent Trends in Relationship Laws" 2011
"China Update" 2007

IBA/IFA Joint Conference:

"Expanding Internationally" 2019
"Post-term Covenants and Their Enforceability in Foreign Markets" 2019
"Advocating to protect the Franchise Business Model – Stories from the trenches on the Joint Employer Issue" 2018
"Franchising's Last Frontier: Cuba, Iran, Myanmar and Other Sanctioned Countries" 2016
"Tax Issues in International Franchising for Dummies" 2015

International Franchise Expo:

"International Expansion: Master Franchising and Other Structures" 2015, 2016, 2017, 2018, and 2019
"Selling Franchises Internationally Without Getting Into Trouble" 2012, 2013, 2014, 2015, and 2016
PROFESSIONAL MEMBERSHIPS
American Bar Association
District of Columbia Bar Association
Virginia Bar Association
International Bar Association
RECOGNITIONS
Chambers Global repeatedly recognizes Tao noting he "maintains a broad international practice and is regarded as a strong choice for franchising work in China." He "is singled out as a rising star in this field," and is "known for his skills and determination." "Peers consider [Tao] to be 'a leading expert on franchising in China.'"
Chambers USA writes that he "is noted for his strength in international franchising and regularly assists US clients with their expansion into Chinese markets. 'He's a very solid player,' peers agree." Tao "wins plaudits for his skill at negotiating international deals."
Tao has also been named a Franchise Times Legal Eagle, among the top franchise lawyers in the US and Canada. He has been listed in The Best Lawyers in America in the franchise law category.