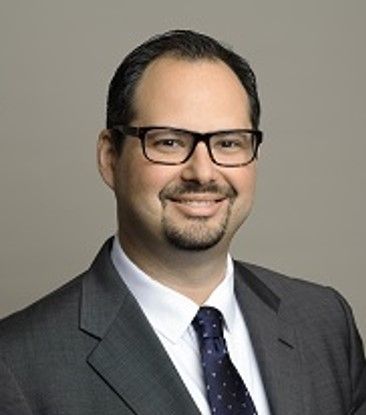 Richard Bayer
Richard Bayer is a partner with Einbinder & Dunn LLP and leads the firm's franchise regulatory practice. Mr. Bayer has extensive experience in representing franchisors during all stages of development, including counseling emerging franchisors through all aspects of developing a franchise program, guiding franchisors through regulatory compliance matters and assisting mature franchisors with various stages of growth, including sales, mergers and acquisitions. Mr. Bayer has also successfully represented franchisor clients regarding international franchising projects with respect to expanding U.S. franchise systems abroad as well as launching international franchise systems in the U.S. Franchisor clients vary across industries including quick service, fast casual and casual dining restaurants, hospitality, retail, home improvement, pet food, real estate, fashion, health care, recreation, business services and senior care.
Mr. Bayer also represents franchisees in connection with acquisitions of single-unit franchises, multiple-unit development franchises and area development franchises. He also advises franchisees in areas including corporate structuring, real estate leasing, financing, sales and acquisitions as well as pre-litigation dispute resolution.
Additionally, Mr. Bayer provides business law counsel to a wide variety of clients ranging from start-ups to publicly traded corporations in areas including corporate structuring, mergers and acquisitions, financing, and trademark registration, protection and licensing. Mr. Bayer also represents clients in connection with real estate development, leasing, sales and acquisitions and financing.
Mr. Bayer is a frequent author on topics relating to the franchise industry. He is a co-author of the New York chapter of the Franchise Desk Book, ABA Forum on Franchising (June 2019) and has contributed to the following publications:
• Material Changes and the FDD: Amending and Going Dark, Franchise Law Journal (Spring 2015)
• Covenants Against Competition in Franchise Agreements, Third Edition, ABA Forum on Franchising (Fall 2012)
• A Franchisee's Guide to Franchisor Bankruptcy, Franchise Law Journal (Fall 2011)
• The Franchisor's Control over the Transfer of a Franchise, Franchise Law Journal (Spring 2008)
• Mr. Bayer has been admitted to practice law in New York and New Jersey since 2006 and 2005 respectively. Mr. Bayer serves as the Co-Chair of Business Law Subcommittee of the Hospitality Law Committee of the New York City Bar Association (NYCBA). He is also a member of the American Bar Association (ABA), the New York State Bar Association, the NYCBA, the ABA's Forum on Franchising, the ABA's Business Law Section, and the NYCBA's Hospitality Law Committee.