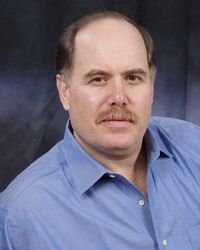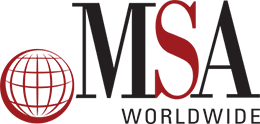 Mr Michael Seid
I am the founder and Managing Director of MSA Worldwide, a provider of domestic and international franchise advisory services. During my professional career I have been a senior operations officer, financial executive, or consultant for companies within the franchise, retail, restaurant, hospitality, healthcare, education, and service industries. I have also been both a franchisor and franchisee. The International Franchise Association has referred to MSA Worldwide as "the leading strategic and tactical advisory firm in franchising."I have consulted both domestically and internationally for companies on the appropriateness of franchising, licensing, and other methods of downstream distribution of products and services; the design, development and implementation of franchise and licensing systems; and the development and management of change strategies for established franchisors and non-franchisors.
MSA Worldwide's services to new and established franchisors include, but are not limited to: manuals; training; domestic and international franchise expansion; franchise system support; franchise relations; crisis management; mergers and acquisitions; litigation support; and social franchising. MSA also evaluates the operations, expansion, and support provided by established franchisors and develops and assists in management of change strategies.
I have completed the requirements and have been awarded the designation of Certified Franchise Executive by the International Franchise Association Education Foundation and have developed and provided programing for the foundation. I am a very non-practicing CPA, licensed in the State of New York. I am a member of the American Institute of Certified Public Accountants and the New York State Society of CPAs, and a member of the American Institute of CPA's Forensic and Valuation Services. I am an associate member of the American Bar Association and have lectured and written for the ABA Franchise Forum and the IFA's Legal Forums. I served in the U.S. Army and was honorably discharged with the rank of Staff Sergeant.
I am a frequent speaker at programs for trade associations, universities, law schools, retail, and professional organizations. I have lectured at several universities and law schools including St. Thomas University, Georgetown Law School, New York University School of Law, Benjamin N. Cardozo School of Law, Nova University, the University of Arizona, Johnson & Wales University, MIT Sloan School of Management, Harvard Business School, University of California San Francisco (Berkeley), and Emory University School of Law. I have spoken at the Doha Economic Conference in Qatar and have testified and presented to federal, state, and local legislations on franchising.
I have published numerous articles on franchising, and I am the author of Franchising for Dummies, published by Wiley Publishing. My co-author for Franchising for Dummies, 1st Edition, was the late Dave Thomas, Founder of Wendy's International. I have been selected as the franchise expert and manager of the About.com franchising information portal and am the first recipient of the Franchise Update Hall of Fame Award.
MSA Worldwide is a member of the International Franchise Association's (IFA) Supplier Forum, and I serve on the Supplier Forum's Board of Directors as a Past Chairman. I was appointed to the Board of Directors and Executive Committee of the IFA for the period 1997 through 1998. I was directly elected to serve as a member of the IFA's Board of Directors for two terms, 2002 through 2008, which was the first time a professional services provider was ever directly elected to its board in the association's history. I was re-elected to the IFA's board in 2011 for the period 2011 through 2014 and was reelected in 2014, and currently serve in that position.