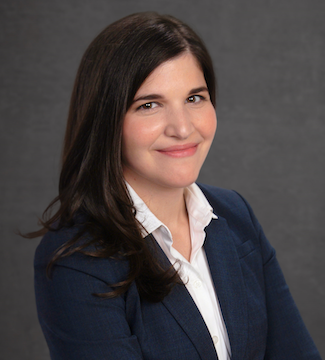 Marisa Rauchway
Partner, Chair of Franchise Group
,
A.Y. Strauss, LLC
Marisa Rauchway is a partner at A.Y. Strauss and Chair of the firm's Franchise Group. Marisa assists emerging concept franchisors, prospective franchisees, and current single- and multi-unit franchise operators as they navigate legal issues both in and out of court. Her national franchise practice includes working with potential and existing franchisees throughout their relationships with franchisors. Marisa counsels clients through the purchase process, FDD/franchise agreement/area development agreement review and negotiation, lease negotiations, multi-unit and area development expansion, and sales and transfers. Additionally, she guides franchisors at each stage of the franchise development life cycle. Clients appreciate her strategic advice across multiple industries and experience with matters ranging from smaller-scale purchases to large-scale, national, multi-unit transactions.
Marisa also advises clients on the extent to which their business relationships may be a "hidden franchise" governed by the New Jersey Franchise Practices Act. She is a recognized leader in franchise law, and frequently speaks and writes on cutting-edge issues facing leaders in the franchise space.
Apart from franchise work, Marisa represents a variety of clients in pre-litigation and litigation matters at the state and federal court level, as well as before domestic and international arbitration tribunals. She litigates commercial business disputes as well as bet-the-company matters.
Marisa holds a Certified Franchise Executive™ designation from the Institute of Certified Franchise Executives and served as co-chair of the New York/New Jersey Chapter of the Women's Franchise Network, part of the International Franchise Association, from 2016 to 2021.
HONORS & ACCOLADES
New Jersey Super Lawyers, 2021 – 2022; New Jersey Rising Stars, 2017 – 2018
"New Leaders of the Bar," New Jersey Law Journal, 2019
PROFESSIONAL & CIVIC AFFILIATIONS
Co-Chair, New York/New Jersey Chapter of the Women's Franchise Network, 2016-2021
Certified Franchise Executive, Institute of Certified Franchised Executives
Member, District V C Ethics Committee Essex County – West Essex, appointed by the New Jersey Supreme Court, 2014 – 2018
International Franchise Association, Supplier Member