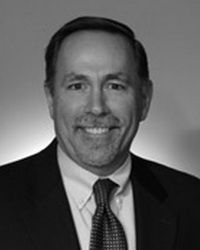 Mr John Skelton
Seyfarth Shaw LLP
United States
John Skelton is a partner in the Litigation Department of Seyfarth Shaw LLP. He is an experienced trial lawyer having tried cases and appeared before a variety of state and federal courts and administrative agencies. In addition to a diverse commercial litigation and trial practice, Mr. Skelton has successfully defended numerous manufacturers and franchise clients in a variety of matters, including terminations, challenges to the establishment and relocation of dealerships and other outlets, the enforcement of operating standards, and "mass" and class actions.
Mr. Skelton's practice includes complex commercial and contract disputes; franchisor-franchisee relationships; distribution and trade regulation issues; creditor rights and bankruptcy litigation, complex product liability and premises liability cases. In the franchise and distribution area, he represents various automotive, restaurant and food service, hotel, and sleep products franchisors and manufacturers. He assists with terminations and non-renewal disputes, market representation issues, franchise system structuring, including establishing national networks and supply agreements. He also counsels on dealer and franchise ownership issues, including public and other joint ownership arrangements and due diligence process in connection with franchise system acquisition.
Mr. Skelton's bankruptcy-related practice includes representing numerous franchisors and financial institutions in bankruptcy proceedings throughout the country. His work includes evaluating post-filing operations, evaluating franchisor and lender rights and limitations, and developing strategies for dealing with financially distressed franchisee operations. He regularly assists franchisors in enforcing and effectuating pre- and post-petition terminations and protecting franchisor rights in asset sales and operations transfers.