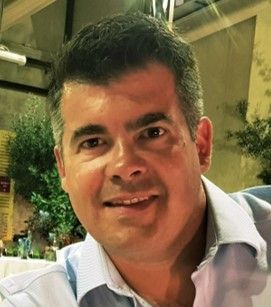 Benjamin Simon
Regional Vice President – International
,
Mathnasium
Benjamin currently serves as Regional Vice President International for Mathnasium, the Math learning center. With more than 1,100 locations and operating in 10 countries, Mathnasium is one of the world's leading after-school teaching centers for mathematics.
Benjamin has over 20 years of experience in international franchise development, and franchise operation, within the retail, manufacturing, Quick Service Restaurant, and services industries. He has visited and championed franchise development in over 80 international markets, developed international franchise offerings from the ground up, negotiated Master Franchise and major Area Development agreements, and has overseen international franchise network operational support and business growth.
Prior to joining Mathnasium, Benjamin was Vice President of International Franchise Sales and Development EMEA for CKE restaurant holdings, mother company of Carl's Jr. ®. and Hardee's®. Before that, he was Senior Director of International Franchise for the RadioShack Corporation®, a US consumer electronics retail powerhouse with 7,000 locations worldwide.
Early in his career, Benjamin helped develop a franchise network of retail and quick-service restaurant brands for Global Franchise Group, LLC (The Athlete's Foot®, Shoebox New York®, MaggieMoo's®, Marble Slab Creamery®, Pretzelmaker® and Great American Cookies® / 1,700+ store locations in 40 countries at the time).
Benjamin initially gained expertise in retail franchising through responsibilities in the field and at a corporate level for The Athlete's Foot® Group and several other sporting goods manufacturers/retailers in the U.S. and Europe. Benjamin is a native of France.