03 Mar 2022
How Threshold Brands Offers Unparalleled Data-Driven Support To Franchise Owners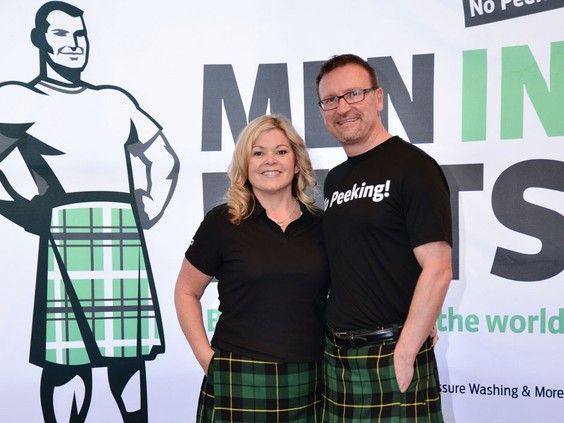 Threshold Brands is the multi-brand franchisor behind fast-growing home service franchises MaidPro, Men In Kilts, Pestmaster Services, FlyFoe, USA Insulation, Sir Grout, Heating + Air Paramedics and Plumbing Paramedics. In working with such a diverse — yet complementary — range of franchises, Threshold Brands has developed a level of franchisee support unrivaled in its segment.
That support has allowed Threshold's franchise brands to grow in record time and positioned each one as a leader in its segment.
According to R. Scott Sutton, Threshold Brands' chief growth officer, the franchisor assists each of its franchisees with constant training, marketing support and site selection, and stays with owners well after launch to ensure their continued success. Multiple brands are able to provide further support, creating a large network of prospective clients for all franchisees to service.
"There's a lot of momentum being created," said Sutton. "We've really been focused on building our story, vision, mission and our values, and it's helped our ability to provide world class solutions for our clients and franchisees alike."
It can be challenging to navigate so many different fields of home service at the same time, but the Threshold team has proven its ability through a data-driven approach to franchisee support. This has allowed Threshold Brands to understand how the market works through each segment, and to set up a projectable model for all franchisees to find success.
"Franchisees have been very receptive to this strategy," Sutton said. "When we started in 2021, there was a lot of focus on making sure we had the right people and the right strategy in place."
Data-driven insights have allowed Threshold Brands to add 18 new franchise units between January 1 of 2021 and the end of July, but the latter half of the year is where this statistical analysis truly came to light. The franchisor has opened over 60 units in the last few months, and the brand's insistence on franchisee support has remained a top priority.
Sutton says Threshold Brands is leveraging its data to provide staffing solutions for franchisees, which is just one way the brand has established a proven model for each of its franchises. That focus on data has allowed each brand to navigate challenges in the current market far easier than other brands, especially around an ongoing labor shortage throughout the country.
"If you bring quality employees into the organization and you invest in their training and development, you're going to be able to service your clients in a much more profound way," Sutton said. "That is a great way to grow both revenue and profitability, and project it for years to come.
"I'm really proud of Threshold Brands for taking the lead in doing things at the portfolio level and showing franchisees that data can lead them toward a full range of solutions," Sutton continued.
Putting that strategy to work through cross-brand initiatives has launched each of Threshold Brands' franchises forward and established their positions as leaders in booming segments..
For more information on franchising with Threshold Brands, visit https://www.thresholdbrands.com/.