26 Apr 2023
FLOUR POWER COOKING STUDIOS TURNS OVER A NEW APRON WITH REBRAND AND NEW LEADERSHIP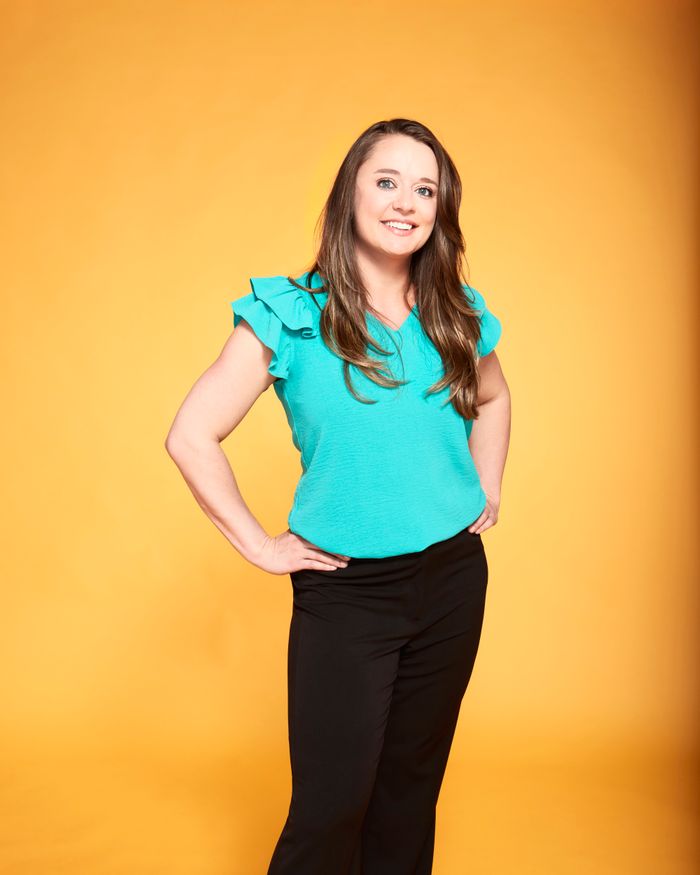 DAVIDSON, N.C., April 26, 2023 /PRNewswire/ -- North Carolina-based Flour Power Cooking Studios, a franchisor with 16+ units in seven states, has joined the Won Life Brands' family, aligning itself with other large brands in the companies' portfolio including Famous Toastery and Cartridge World. With the acquisition, the cooking studio that focuses on encouraging everyone to "play with their food again" has undergone a full rebrand - including but not limited to updating the brand's mission, class offerings and visual marketing deliverables, as well as hiring a new president, Sarah Moritz.
Sarah Moritz
"While conducting our research on Flour Power Cooking Studios, what appeared on the surface to be a typical cooking studio franchise was anything but," said Won Life Brands Managing Director Michael Mabry. "We saw a team of passionate individuals and instructors who truly care about imparting valuable cooking and life skills to everyone who enters their studios. We're thrilled for Flour Power to join our franchise family and to work alongside them to share the joy of food and cooking across the country."
President Sarah Moritz comes to Flour Power with an extensive history of leading multi-faceted teams to success and driving sales. The graduate of the University of Central Arkansas, with an MBA from West Texas A&M University, previously held senior executive positions with major companies including Pegasus Technology Solutions. At Pegasus Moritz played a key role in the establishment and implementation of company strategy at the startup and was integral in its growth to over $26 million in revenue in four years.
"During my upbringing, I was always taught the importance of leadership, hard work and education. My father owned his own HVAC company in a small Arkansas town and I witnessed firsthand how the success of a small business could positively impact the lives of family members and individuals in the community," said Moritz. "While each of our studio owners is a part of the Flour Power franchise, they aren't only working for the brand. They are working for their families and those close to them. I want to make sure, as President, I'm giving them all the resources to succeed."
With a strong leader at the helm, Flour Power Cooking Studios kicked off a full top-to-bottom rebrand on both internal and external sides. The brand began with repositioning the company as a lifestyle movement, expanding company offerings, fine-tuning franchisee operations, standardizing procedures and updating internal systems with additional reporting features.
The most noticeable update, however, is the refreshed, sophisticated look and feel of Flour Power Cooking Studios. The brand set aside its previous logo for a version that includes bright primary colors, a focus on the brand name, and motifs of concentric circles symbolizing a plate at the dinner table - a nod to all that Flour Power represents. Charming character mascots "Roux the Raccoon" and "Allie the Apron" help lead Flour Power guests to learn cooking best practices and embody the playful personality of the brand and its ideal students, both young and old. The new brand aesthetic and marketing materials will be unveiled for the first time today at the Multi-Unit Franchising Conference in Las Vegas.
The complete rebrand rollout will continue through September of this year. To follow the unveiling, keep apprised of classes and studios in your area, or to explore franchise ownership with the brand, please visit flourpowerstudios.comand follow on social media at Facebook, Instagram and LinkedIn.
ABOUT FLOUR POWER COOKING STUDIOS
Founded in North Carolina, Flour Power Cooking Studios is more than a place to prepare meals - it's a place for joyful food experiences. Through approachable recipes and an "all are welcome" disposition, Flour Power is on a mission to change the perception of what it means to prepare, cook, and eat a meal together. Using a variety of culinary experiences, the brand empowers and encourages individuals to create their best lives possible. As cooking is a universal love language that appeals to all, those who enter the studio not only learn that what's on their plate matters but also intrinsic life skills to implement daily. Flour Power has 16 current franchise unit locations, spanning eight states, including Georgia, North Carolina, South Carolina and Texas, with franchise opportunities available now. For more information about Flour Power, or how to become a franchisee, please visit flourpowerstudios.com, like us on Facebookand follow us on Instagram and LinkedIn.
SOURCE Flour Power