15 Jul 2021
The 25 fastest-growing restaurant chains in America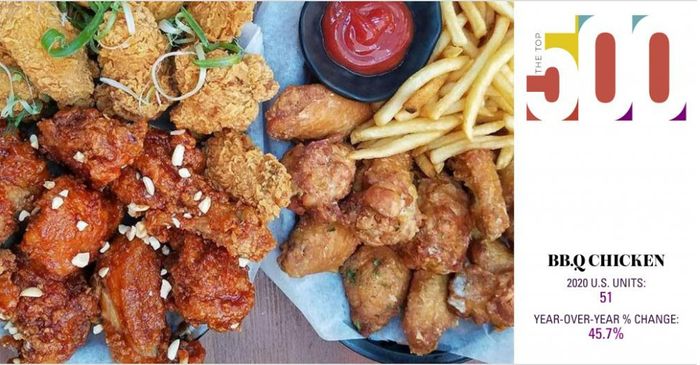 While 2020 was a year of unprecedented difficulties for the restaurant industry, many chains — 202 out of the Top 500, to be exact — managed systemwide sales growth.
While many of the fastest-growing chains were small — Pulp Juice & Smoothie Bar ranks at No. 484 by domestic systemwide sales, and saw 27% growth in 2020 — some larger chains accomplished the feat as well. Among the 100 largest chains, Freddy's Frozen Custard & Steakburgers, Wingstop, Popeyes Louisiana Kitchen, Papa John's and Raising Cane's all saw sales growth of at least 17% year-over-year.
In this gallery, see the 25 restaurant chains that saw the biggest year-over-year domestic systemwide sales growth in 2020. Each of these chains saw growth of at least 15.6% during a year ravaged by the COVID-19 pandemic. See which big chains got bigger, which small chains powered through, which singular full-service chain — a family-dining brand — made the list, and which company saw the most growth at 93%.