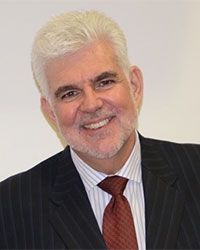 John Hayes
Director
,
Titus Center for Franchising, Palm Beach Atlantic University
Dr. John Hayes is the Titus Chair for Franchise Leadership at Palm Beach Atlantic University. He teaches students and professionals about franchising. He is one of the few people to have been a franchisor, a franchisee, and an advisor to franchise companies internationally. He speaks at franchise conferences around the globe.
Dr. Hayes has worked in the franchise community since 1979 and wrote America's first book about franchising: Franchising: The Inside Story. He has since written more than 25 books most about business and franchising. He blogs at HowToBuyAFranchise.com and he has a popular Youtube channel: Youtube.com/HowToBuyAFranchise.