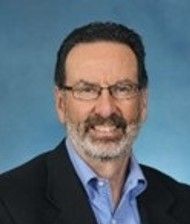 Barry Falcon
Senior Advisor
,
iFranchise Group
As iFranchise Group's Senior Franchise Advisor in Atlanta, Mr. Falcon's professional career spans more than 40 years across a range of industries and functions, including communications technology, operational and manufacturing consulting, marketing, project management, and business development. Mr. Falcon has over 15 years of direct experience in franchising, both as a franchisee and as an executive within multiple national franchisor systems.

Prior to joining iFranchise Group as a Senior Advisor, Mr. Falcon served as CEO/Partner of Concrete Craft, where he implemented organizational and procedural improvements and initiated and led the sale of the company to a franchise private equity group.

Before his tenure at Concrete Craft, Mr. Falcon was President/Co-Founder and Partner, and remains the Chairman of the Board, at ShelfGenie Franchise Systems, where he helped to establish the franchise program and was instrumental in growing the concept to 145 locations in five years. ShelfGenie was recognized by both Inc. and Entrepreneur magazines on their lists of top-performing franchise systems.

Mr. Falcon was also a franchise owner with Velocity Sports Performance, where he was responsible for overall project management, hiring and training staff, implementing marketing efforts, and more. In the first year of operations, he grew revenues to $800,000. He ultimately sold the company to start ShelfGenie.

Mr. Falcon is an active marathon runner and cyclist and is involved in a number of professional and community organizations, including local chambers of commerce and the Juvenile Diabetes Research Foundation. He received a Professional Designation in Business Management from UCLA, and has also received Certified Franchise Executive (CFE) designation from the International Franchise Association.