01 Oct 2023
Franchisor vs. Franchisee: Who Does What?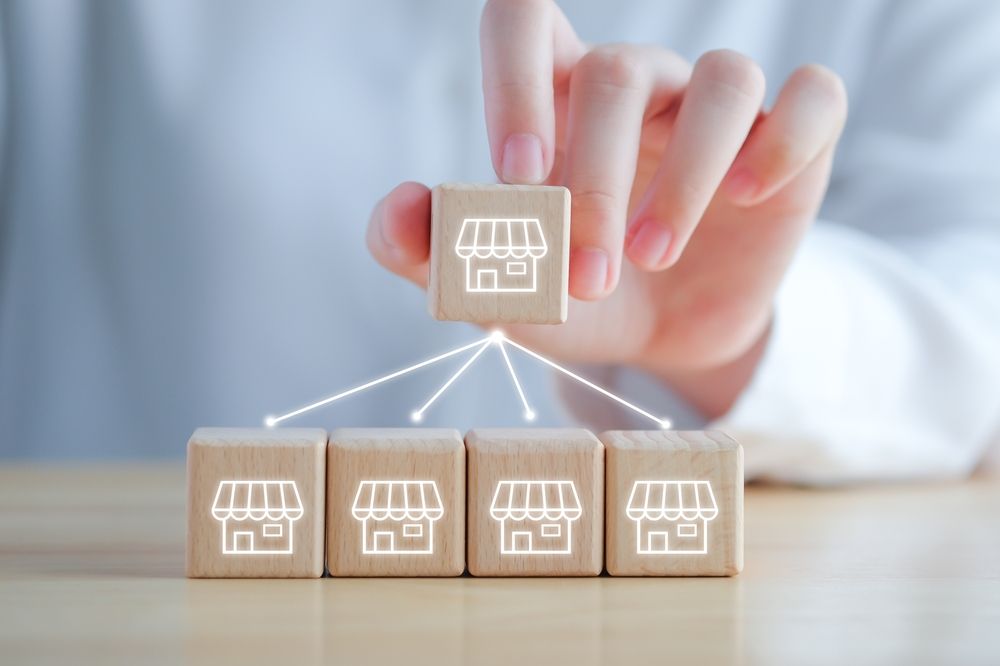 In the dynamics of franchising, two integral players are the keys to the system: the franchisor and the franchisee. The distinct roles are the cornerstone of the franchise model, each with its unique set of duties and responsibilities. In this guide, we'll explore the differences between a franchisor vs. a franchisee and go over the essential functions they fulfill.
Nurturing Brands and Business Models
A franchisor is a businessperson or company that owns a successful brand with a well-established business model. They grant franchisees the opportunity to purchase a license to operate under that brand and utilize the proven business model in exchange for a fee.
A franchisor's responsibilities include the following:
Vetting franchisees: Franchisors carefully select and vet potential franchisees to ensure they meet the brand's standards and values. This process maintains the brand's integrity.
Issuing franchise licenses: Franchisors provide licenses to qualified individuals or entities, allowing them to use the brand's name, trademarks, and business systems.
Setting territories: Franchisors define exclusive or protected territories to prevent competition between franchise locations and ensure market coverage.
Training and support services: Franchisors offer comprehensive training programs to equip franchisees with the knowledge and skills required to operate successfully. They also provide ongoing support services and training opportunities to help franchisees stay up to date with the latest developments and business techniques endorsed by the franchise.
Collecting royalties: Franchisors receive royalties from franchisees, typically based on a percentage of their revenue. Royalties contribute to the franchisor's revenue stream.
The franchisor takes the roles of the mentor and the hands-off overseer. They provide important resources to the franchisees, such as marketing research and IT services, as well as advice and industry experience.
The Franchisee: Building Local Success
Now we look at the other side of the equation. A franchisee is an entrepreneur who purchases a franchise from a franchisor. They operate the business under the brand name, utilizing its trademarks, business model, and proprietary products and services.
A franchise owner's responsibilities include the following:
Overseeing operations: Franchisees are responsible for managing the day-to-day operations of the locations they own. Their responsibilities include staffing, customer service, and adherence to brand standards.
Building their business: Franchisees work diligently to build and grow their franchise business within their designated territories, aiming for profitability and long-term success.
Paying royalties and fees: Franchisees pay ongoing royalties and fees to the franchisor as part of their agreement. Their financial contributions support the franchisor's continued support and brand development.
Protecting the brand's reputation: Maintaining the brand's reputation is paramount for franchisees. They must uphold the brand's standards and values to ensure consistency across all franchise locations.
Franchisees take the roles of newcomers, business students, and boots-on-the-ground location owners. They operate the franchise locations that are the backbone of their brands, growing market presence, and serving customers that make both them and their franchisors' revenue.
The Synergy of the Franchise Model
The franchise model thrives on collaboration between franchisors and franchisees, creating a symbiotic relationship that benefits both parties. Franchisors generate revenue not only from the sale of franchise licenses but also through ongoing royalties and fees paid by franchisees, allowing them to continue expanding the brand and providing support to franchisees.
By granting franchisees the opportunity to operate under their brand, franchisors expand the brand's market presence, which helps the brand become more recognizable and trusted among consumers. Meanwhile, franchisees benefit from a proven business model and established brand. Having a foundation provides them with a head start and a higher likelihood of success compared to starting an independent business.
While franchisees operate under the franchisor's guidelines, they still have a degree of autonomy in managing their franchise location, enabling entrepreneurs to make local decisions and benefit from the franchisor's expertise.
Find a Fitting Franchise with MFV
We're eager to help entrepreneurs like you learn how to become a franchise owner. We have more than 30 years of experience bringing the franchise world together. Through our franchise expos, we provide opportunities for franchisors, franchisees, and leads to connect and network. Our expos also offer workshops and presentations led by industry experts so you can find out the latest developments in a wide variety of fields.
Request attending info today to find out how MFV Expositions can help you find franchising opportunities.