15 Jul 2023
5 Common Franchise Fees & Why You Pay Them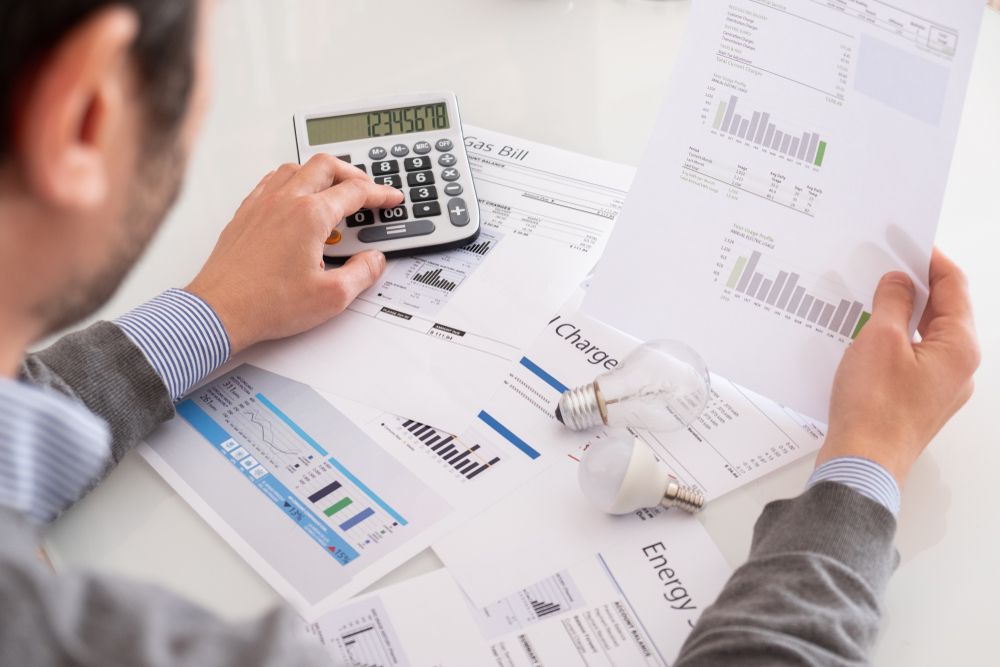 You're on the verge of making one of the most exciting decisions of your entrepreneurial journey: opening a franchise. As you delve into the world of franchising, it's essential to understand the financial landscape you're stepping into. In this blog, we'll break down the fees you'll encounter and demystify why they are a crucial part of your franchise investment.
1. Initial Franchise Fees
While franchise fees may be a category of fee, there's also a specific fee by the same name. The initial franchise fee is your entry ticket to the world of franchise ownership. This fee's a one-time payment made to the franchisor. In return, you may operate under their established brand name and utilize their proven business model, built on years of expertise.
Franchising consulting company The Wolf of Franchises reports while initial fees may vary, the average range is between $20,000-$50,000, though some may be over $100,000. Depending on the industry, the brand, and the scope of the business, these fees can vary significantly.
2. Franchise Royalty Fees
Once you're part of a franchise family, royalty fees come into play. These are the ongoing payments for continuous use of the brand's name and systems. Typically calculated as a percentage of your revenue, the International Franchise Professional Group reports royalty fees range between 4% to 12%.
Royalty fees act as a symbiotic relationship – you invest in your brand's growth, and your franchisor invests in your prosperity. With these fees, you're not just paying for a name; you're paying for the support, reputation, and customer trust that come with it.
3. Marketing and Advertising Fees
Your franchise's brand recognition doesn't maintain itself; it thrives through strategic marketing and advertising efforts. Marketing and advertising fees fund brand promotion and customer attraction. These fees often cover market research, advertising campaigns, and other promotional activities.
Marketing and advertising fee structures can vary across franchises. Some brands might charge a flat fee, while others base it on a percentage of your revenue.
4. Build-Out Costs
Build-out costs encompass everything from property purchase or lease to building or renovation. This fee covers the entire process of creating a physical space that aligns with your franchise's brand image.
These costs vary widely based on location, size, and the specific needs of your franchise. Franchise Update Media reports most franchises' build-out costs range from $50,000 - $200,000. However, they can dip below $10,000, mostly for home-based franchises, or soar to over $5 million, mostly for large-scale businesses like hotels.
5. Regular Expenses
Beyond the fees outlined above, which make up the bulk of your franchise startup costs, other financial considerations are vital for your venture's success. These include maintenance costs, supplies, employee wages, third-party services, and licenses and permits. Many franchisors require franchisees to maintain enough liquid capital to cover the ongoing expenses of the business for at least the first year. This ensures you're well-prepared to navigate the journey while building a solid customer base.
Franchise fees are more than costs; they're investments that fuel your journey toward business success. From initial fees that grant you access to a proven model to ongoing royalties that fund brand support, marketing efforts, and build-out costs – each fee contributes to the growth and sustainability of your franchise.
Learn More Franchising Facts with MFV
Let us use our 30+ years of experience in bringing the franchising world together to help you find the answers you need to choose your best franchising opportunity. At MFV Expositions' events, our franchising expos help businesspeople like you meet franchisors looking for entrepreneurs with your ambition to join their teams. We also provide you with opportunities to learn the latest developments and tricks of the trade with workshops and presentations by industry experts. Request attendee info today to join an upcoming expo near you.